News
NRVTA to participate in FMCA's 102nd International Convention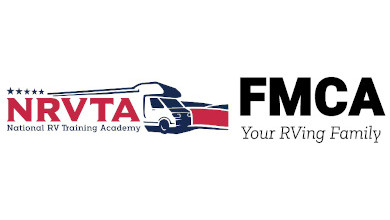 The National RV Training Academy (NRVTA) has announced its faculty members will be actively involved at FMCA's 102nd International Convention, which takes place next week in Perry, Ga.
Terry "Cooper" Cooper, president of NRVTA, will lead FMCA's RV Basics workshop starting March 7 at the Georgia National Fairgrounds & Agricenter. The workshop focuses on key preparation, operation, safety and maintenance practices that are essential for trouble-free travel, he said.
The 2.5-day course will acquaint or reacquaint RV owners with their RV's operation and systems. It's Cooper's first time leading the course that was presented for many years by Gary Bunzer, "The RV Doctor," who passed away in 2020.
"Through a series of workshops, demonstrations and hands-on exercises, participants will be able to perform basic maintenance on their own RVs," said Cooper. "By the time the workshop ends, they'll know what repairs they can do themselves and which problems are best left to a trained RV service professional."
In addition to the RV Basics workshop, NRVTA staff members will also be presenting five one-hour seminars throughout the week, including:
Top 5 Things That Will Go Wrong
Do I Need Solar Power & Batteries?
RV Electrical
Waste Management: It All Flows Downhill
Learning to Live Easy in Your RV Kitchen
Storage Tips & Tricks
"We are really looking forward to being at the FMCA convention this year," said Tony Flammia, NRVTA's marketing director. "This is the first large RV rally to be held in more than a year, so we're expecting a large turnout of current and prospective RVers. We know they're going to be hungry to learn more information about their units and the RV lifestyle.
"Because the RV industry exploded in popularity last year, we know that wait times to get RVs in for service can be discouraging in some parts of the country," he explained. "We've developed these seminars and workshops to educate RV users to better maintain their units so they don't have to go in for repair as often. But, we're also going to show them do-it-yourself basic maintenance procedures to help reduce their dependency on dealership service departments."
Flammia will be staffing NRVTA's booth in the supplier area to assist people interested in enrolling in NRVTA classes to become better educated RV owners or to get advanced training to become NRVTA-certified RV technicians or inspectors.