RV News
NTP-STAG 2023 Expo Dates and Location Announced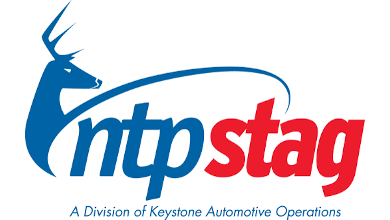 NTP-STAG announced it will be hosting Expo 2023, its annual dealer event, live in Aurora, Colorado, Jan. 16-17, 2023, at recently opened Gaylord Rockies Resort & Convention Center.
The company says the "spectacular" facility, just 30 minutes from downtown Denver, will provide a scenic backdrop for the two-day, industry only experience.

"Our events team has a tremendous relationship with the management of Gaylord properties throughout the country and with the development of this new Colorado location, they knew that it would be a destination that dealers would be excited to visit," said NTP-STAG Vice President of Sales Fred Petrivelli. "We are constantly striving to produce a unique, exciting and productive event for attendees, and we are looking forward to spending time with everyone when the industry comes together in Colorado next January."
Just six miles from the Denver airport, the Gaylord Rockies venue boasts nine miles of nature preserve trails in addition to ten miles of hiking trails while its convenient location presents multiple world-class shopping and dining opportunities. The show itself will take place in a 500,000-square-foot convention space.
"The Expo is about connecting the RV industry – a unique event where the suppliers who produce the industry's leading product can exchange ideas and information with the dealers who sell and install them in their customers' units every day," said Petrivelli. "Along with fantastic promotions and show-only pricing, the educational programs provide invaluable insight to compliment the networking opportunities."
Day 1 of Expo 2023 features RV University which includes PRO (Professional Retail Organization) Education Seminars followed by an opening reception on the show floor.
The following day will be highlighted by invited NTP-STAG customers from across North America partaking in a full day on the exhibit floor engaging in exhibits from selected leading industry manufacturers, followed by a special closing reception.
Learn more about the NTP-STAG Expo 2023 here.