News
NTP-STAG and Airxcel Expand Warranty Fulfillment Program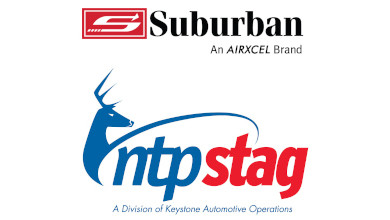 NTP-STAG and Airxcel Inc. have announced the expansion of a warranty fulfillment partnership to include Suburban, an Airxcel brand, beginning today, Feb.1. The addition expands upon the current relationship of providing Coleman-Mach products to RV dealers through the NTP-STAG distribution network.
The partnership provides dealers with better, faster Suburban warranty claim service by utilizing NTP-STAG's logistics expertise and network of distribution centers. This enables timely delivery of Suburban warranty replacement parts and products for its line of water heaters, furnaces and cooking appliances.
"We are thrilled to expand our partnership with NTP-STAG to provide accelerated service to our dealer networks," said Tracey Viburg, Airxcel director of customer service. "NTP-STAG is known for its timely fulfillment capabilities, ensuring parts and products arrive quickly and intact."
Coleman-Mach, an Airxcel brand, began a warranty fulfillment partnership with NTP-STAG in 2017. "The addition of Suburban to our existing and successful NTP-STAG partnership with Coleman-Mach expands Airxcel's commitment to provide unparalleled service to dealerships and RV enthusiasts," said Piar Adams, Airxcel VP of marketing, aftermarket and international sales.