News
NTP-STAG Expo to Feature New Product and Marine Showcases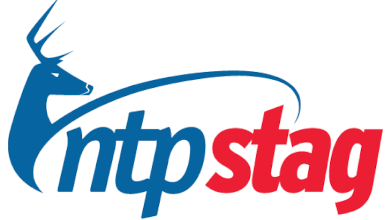 New products will be one of the featured showcases as NTP-STAG Expo 2021, sponsored by Airxcel, comes to the Marriott Orlando World Center in Orlando, Fla., In January.
Along with this centralized new products display, the show will mark the debut of the marine supplier showcase as NTP-STAG expands its product offerings into the world of boats.
The NTP-STAG Expo in-person event is scheduled for Tuesday, Jan. 18, and Wednesday, Jan. 19. It will be followed by a virtual event from Monday, Jan. 25 to Friday, Jan. 29.
The best new products of 2021 will be consolidated into a convenient, centralized section of the Expo for easy viewing, organizers said, and the leading RV industry suppliers will be in attendance with their latest product offerings as well.
"Our Expo new product showcase is part of the comprehensive environment provided by the Expo in which dealers can engage with the manufacturers onsite," said John White,
director, category management. "This exhibit allows dealers to efficiently leverage their time on the show floor, while providing suppliers with multiple opportunities to showcase their new items to attendees looking for new opportunities to expand their product offerings."
In addition to reviewing these new featured products, the Expo will present the marine products showcase booth dedicated to NTP-STAG's recent extension into that market. Brands on display with this new show element include Marinco, Ancor, ProMariner, Mastervolt, Blue Sea and BEP. In addition, the Derema Group will be on hand as the rep firm showcases its extensive portfolio of marine product brands, including Dexter Marine, Sierra, Dutton Lainson, Orion, Star brite and many others.
"For over 45 years, NTP-STAG has provided quality parts, accessories and service to our RV Dealer customers in becoming the leading wholesale distributor in North America," said Larry Montante, NTP-STAG VP, category management. "Now, we are excited to be presenting our expansion into marine product distribution within the Expo as we extend our high-service model to businesses that in many cases, are already supporting marine consumers."
The Expo kicks off Monday, Jan. 18, with a breakfast sponsored by DISH Outdoors, followed by a day of education through the RV University and PRO business development seminar series presented by Valterra. Qualified registered attendees can partake in continuing education courses covering retail trends, business acumen, leadership skills, supplier training, and more.
The show floor will open at 4 p.m. on Monday, with exhibitors ready to share new products, technology, and sales advice followed by a 7 p.m. opening reception. Tuesday is reserved for a full day on the show floor from 9 a.m. to 5 p.m., followed by a closing reception sponsored by Dometic.
For more information on NTP-STAG Expo, including exhibitor lists, sponsorship guides, and travel recommendations, interested customers or suppliers can visit expo.ntpstag.com or contact their NTP- STAG representative.
NTP-STAG continues to monitor the COVID-19 pandemic and is in constant communication with the host venue and local authorities.
For more information about Expo, click here.