RV News
NTP-STAG Kicks off the Year with its Expo in Colorado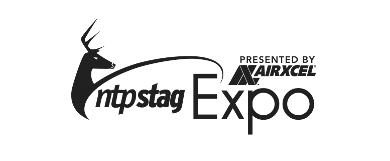 NTP-STAG Expo was held earlier this month for the first-time ever in Colorado, and by all accounts it was a well-attended, successful event.
The two-day NTP-STAG Expo Presented by Airxcel was held at the Gaylord Rockies Resort & Convention Center, located in Aurora, Colorado, near Denver International Airport.
Early attendees to the two-day EXPO took part in Sunday's Welcome Reception sponsored by Lippert where they had the chance to meet and engage with Monday's Pro Kick Off Breakfast speaker, Brian Billick. The affable Billick, head coach of Super Bowl XXXV (35) Champion Baltimore Ravens for nine seasons, recounted stories of his career, took photos, and spent an engaging evening as guests reveled in the experience of interacting with the championship winning football coach. He then opened the show on Monday by sharing his Twelve Principals of Success with the audience before they embarked on a full day of informative RV University PRO educational seminars presented by several of the industry's leading manufacturers and suppliers.
"With playoff games in the background and Coach Billick in attendance, the opening reception was a perfect opportunity for everyone to arrive in Colorado and enjoy the atmosphere of the wonderful facility. This was the first year we've hosted this activity the evening before the show and it was a tremendous success," said NTP-STAG President, Bill Rogers. "As the kickoff speaker, Billick engaged the audience with anecdotes and philosophies that can only be gained from reaching the pinnacle of his profession which provided an outstanding introduction to the day's activities."
The full slate of Monday's seminars saw standing room only attendance as dealers were eager to obtain first-hand insight from presenters who showcased the industry's latest and most popular products. The day concluded with a preview of the EXPO's show floor, providing a chance to socialize and walk the expansive hall.
Tuesday's Keynote Breakfast Address sponsored by Carefree of Colorado featured twelve-year NFL veteran and Super Bowl XVII (17) champion, Joe Theismann as he shared his firsthand knowledge on how to adapt to the Challenge of Change. The resilient Theismann, who has parlayed his on the field achievements into a successful career in business and broadcasting, then engaged with attendees for photos and autographs as the show doors opened for a full day of manufacturer showcases and exclusive product sale opportunities.
"Joe Theismann is a champion in every sense of the word who presented EXPO attendees with his captivating story of overcoming adversity, finding humility and adapting to transitions throughout his extraordinary career," said Rogers. "The professionalism and graciousness he exemplified while engaging with EXPO attendees was a wonderful addition to a show that offered something for everyone."
The event's activities concluded with a closing reception sponsored by Dometic at the expansive Mountain Pass restaurant and adjacent grounds, allowing attendees a final chance to socialize while sharing in the comradery of their RV industry connections.
"From the RVU presentations to the energy on the show floor, it was a busy few days with exceptional enthusiasm for the RV Industry reflected by dealers throughout the event," shared Rogers. "Working alongside the Gaylord staff, our team presented an outstanding EXPO. We are grateful to our events team, activity and event sponsors, our manufacturer and supplier partners and most of all the RV dealers from across the U.S. and Canada who took time out of their busy schedules to join us in Aurora."