RV News
nuCamp Introduces New Teardrop Camper Series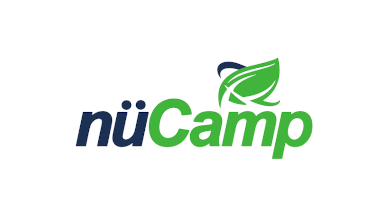 nuCamp has introduced what it calls its new Signature series of teardrop campers, the Signature Series TAB S.
Created in partnership with a local boutique located near the company's headquarters in Sugarcreek, Ohio, called Leaf + Linen.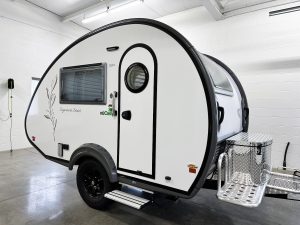 The Leaf + Linen Signature Series TAB Teardrop Camper is clean, simple, and was designed to evoke feelings of tranquility and calm. The unit is based on the iconic TAB S layout and features a galley kitchen, wet bath and dinette that easily converts into a sleeping area. The company said it has all the staples of its popular TAB series, including the Alde, air conditioning and Nautilus water management system.
The 2023 Signature Series TAB's exterior features a metallic champagne-colored custom vinyl graphics highlighted by the Leaf + Linen logo on the rear. The unit also includes – for boondockers –a pitched axle, alloy wheels with Goodyear tires and a front aluminum platform.
The company said the interior surfaces and colors are unlike any standard nuCamp product, with coastal teal cushions, alabaster countertops and tabletop and sandy driftwood flooring.
Leaf + Linen is an Ohio-based boutique that focuses on home decor and clothing.