RV News
nuCamp RV Adds Barefoot Caravans to Lineup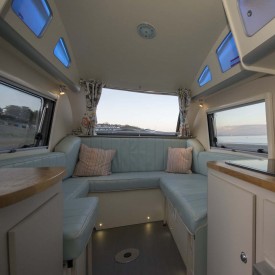 nuCamp RV has reached an agreement with Barefoot Caravans to bring the compact travel trailer to the North American market. The partnership will support nuCamp's growth strategy and expand its product offering to customers desiring a lightweight, molded fiberglass exterior. The Barefoot joins nuCamp's lineup of TAB, TAB 400, and TAG teardrop campers and trailers.
Designed in Great Britain, Barefoot Caravans began manufacturing its caravans in 2015. The fiberglass body and interior features a full wet bath.
"We are excited to combine the unique Barefoot design with the hallmark nuCamp quality," said nuCamp CEO Scott Hubble. "We are thrilled to have Barefoot as part of the nuCamp RV family."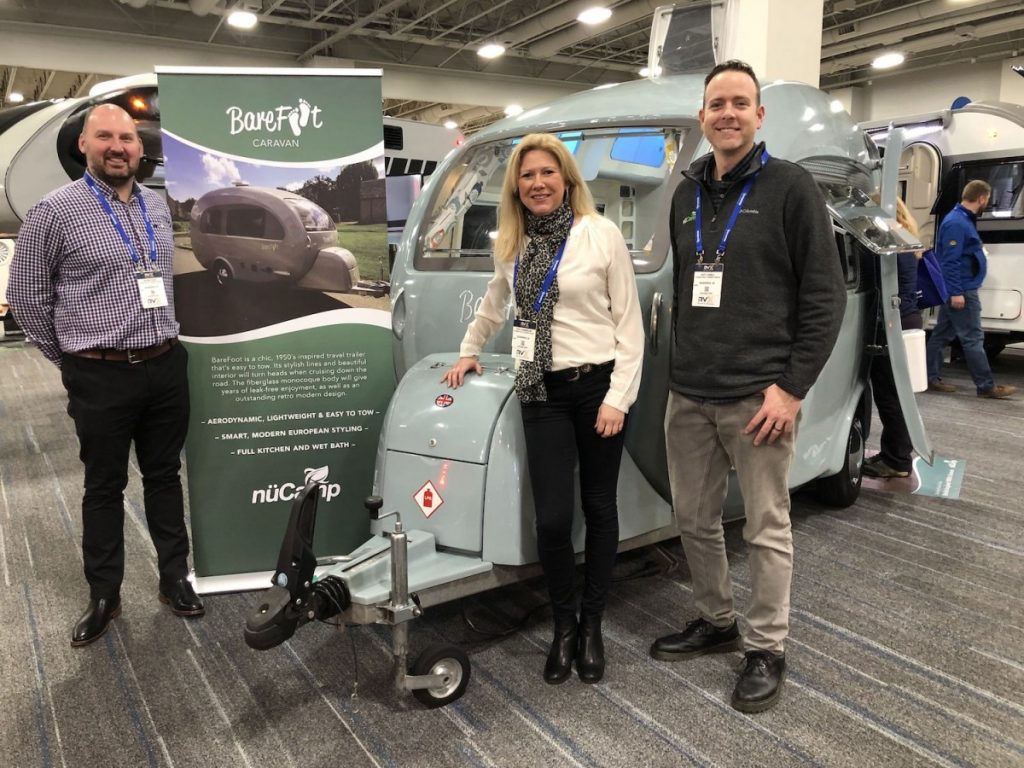 "This is a very special day for Barefoot," said Cathy Chamberlain, Barefoot Caravans' managing director. "We have had thousands of inquiries from the USA and Canada and wanted to find a partner to meet that demand. We are delighted to be working with nuCamp – they share our same work ethics and quality standards. We know they will do a great job. We are really excited about bringing Barefoot Caravans to this new market and realizing our American dream."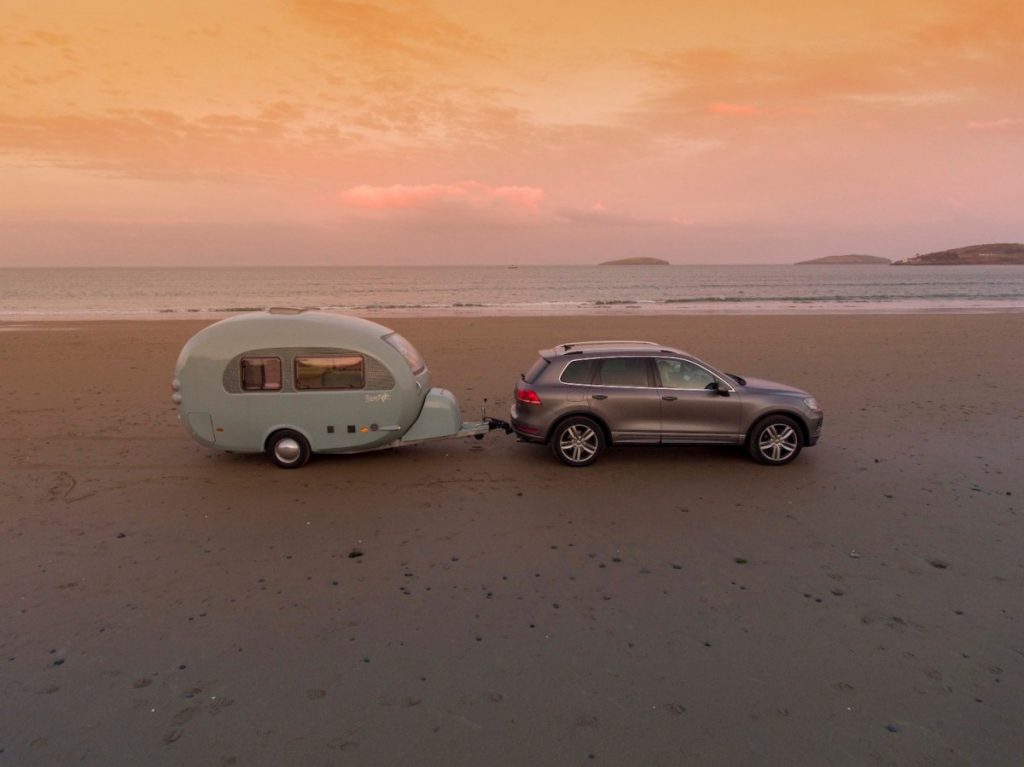 Production is anticipated to begin in early 2020. For more information, visit www.nucamprv.com/barefoot.