News
Obit: David Berg was a Legend in the Camping Community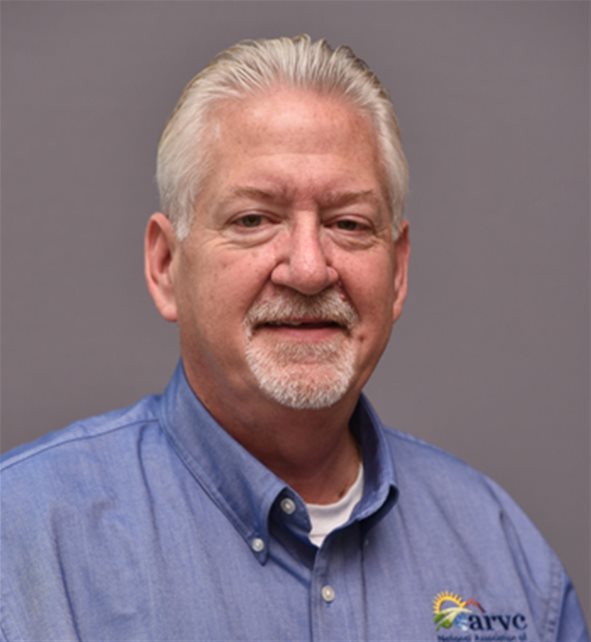 Berg
David L. Berg (1957-2021), co-owner of Red Apple Campground in Kennebunkport, Maine, along with his wife, Jane, passed away suddenly at his winter home in Florida on Feb. 3. Jane was by his side.
According to those who knew him, the outdoor hospitality industry has lost an icon and all who knew him have lost a friend.
Berg found campground ownership later in life after a full career as a photographer, police officer and both a union and management negotiator.
In 1997, he purchased what was known at the time as Fran Mort Campground in Kennebunkport and changed the name to Red Apple Campground in honor of his parents, who had owned and operated the "Red Apple Camps" in northern Maine for several decades.
He and Jane married in 2001 and together quickly developed the campground's mission of "Clean, Quiet and Relaxing – The Way Camping Should Be," creating a camper experience that was just that, picking up a 10 10* 10 Good Sam rating for the past 11 years consecutively.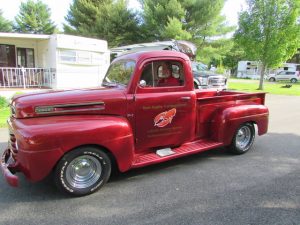 Berg would regularly be seen driving the campground in his beloved 1948 Ford F-1 "Lobster Delivery Truck" delivering the catch of the day to hungry campers. He believed, "Every campground tries to have one special thing to set them apart from others. For us, it's fresh Maine 'Lobstahs' delivered right to a camper's site."
"David was truly one of a kind," says Paul Bambei, president and CEO of the National Association of RV Parks and Campgrounds (ARVC).  "When David was chairman of the ARVC Board of Directors back in 2010, he hired me as ARVC's CEO, and we formed both a professional and personal relationship through the ensuing years that I will cherish forever.  He cared for people and spoke often of the importance of industry unity. He mentored others, especially those younger, spoke his mind in a way people respected, and was one of the most charitable persons I've ever known. David and Jane will always be bonded in heart and spirit. I loved him as a brother."
ARVC's immediate past chair, Al Johnson, owner of Mount Rushmore KOA Resort and Lodge at Palmer Gulch in Hill City, S.D., says Berg's leadership set ARVC on a path to stability as an organization.
"Thank God for David. At a time of transition and lack of direction in the campground industry and ARVC, his boundless energy and active wit brought stability and direction." says Johnson. "As chairman of ARVC, he set us on a road that has led to both financial and influential strength that were out of reach before. More than that, he continued to share his talents for the industry wherever he could do the most good – on the ARVC Board, the ARVC Foundation, the Public Affairs Committee, the annual auction. Even with his intellect and energy, he served humbly. He found humor all around. And he found ways to negotiate the most gnarly problem when there seemed to be no way. I drew encouragement and insight from him throughout my leadership time. I would ask myself, 'What would David L. Berg do?' Or I would simply call him and ask. Now I can't. It feels to me like a little bit of energy and light have left the world. I am grateful to God for the impact of David L. Berg to me personally and to the greater camping enterprise."
The ARVC Foundation honored Berg in 2019 with its highest honor, the Herb Strauss Award.
Some of Berg's other accomplishments in the industry include:
2019 – Award of Gratitude, ARVC Foundation
2017 – Top 11 Family-Friendly Parks in the United States, US News and World Report
2017 – Governors Award for Leadership and Industry Growth, State of Maine
2015 – Above and Beyond Award, The ARVC Foundation
2013 – The Curtis Fuller Service Award, Northeast Campground Association (NCA)
2013 – Chairman's Award, National Association of RV Parks and Campgrounds
2013 – Outstanding Service Award, National Association of RV Parks and Campgrounds
2007 – Richard A. Hartford – Kenneth R. Griffin Award, Maine Campground Owners Association
2003—Campground Owners of the Year Award, Maine Campground Owners Association