RV News
Obit: Tom Russell, Founder of Russell Products, Dies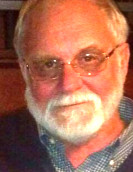 Russell
Thomas (Tom) Lee Russell, 72, of Goshen, formerly of Bristol, passed away at home in Elkhart, Indiana, with his family at his side this past Sunday.
Russell was a graduate of Elkhart High School in 1968 and began working in the RV industry. In 1987 he founded his own distribution company, Russell Products, in Bristol. He retired in 2021 after 34 years there as a successful and respected business owner and was well known throughout the industry as being fair, honest, hard-working and just a great person to be around.
RV PRO contributor Steve Bibler called Russell a "friend since grade school."
"His loyalty to his friends was matchless," Bibler said.
Click here to read the full obituary as posted on the Billings Funeral Home and Cremation Services website.