RV News
Octane Recognized for Consumer Lending Technology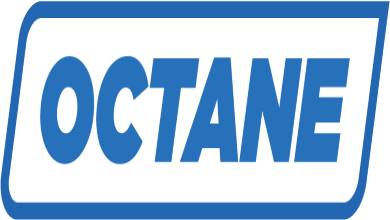 Octane, a consumer lending company that helps with purchases like RVs, powersports vehicles and outdoor power equipment, has won the "Best Consumer Lending Product" award in the 7th annual FinTech Breakthrough Awards program.
FinTech Breakthrough is an independent market intelligence organization that recognizes the top companies, technologies and products in the global fintech (financial technology) market. The organization's award recognized the breakthrough innovation of the Octane Prequal solution.
Octane's products, including the soft-pull ecommerce tool, Octane Prequal, provide speed and ease to customers looking to finance major recreational purchases in underserved industries, where many companies have been slow to digitize. Octane Prequal brings lifestyle purchases in reach of more enthusiasts by providing real loan offers in seconds through Octane's in-house lender, Roadrunner Financial.
Octane Prequal is part of Octane's seamless digital-to-retail experience. The tool sits directly on dealer and OEM websites so customers can prequalify for financing as they shop online – before ever going to the dealership. Once a customer applies, their information is sent directly to the dealer or routed to a nearby dealership that has their desired vehicle in stock. Customers can then submit their pre-purchase documentation in advance, saving time at the dealership. Since Octane Prequal uses a soft credit pull – a customer's credit is not impacted until a contract is generated.
"Borrowing money to purchase your dream vehicle can be overwhelming for the borrower and slow-going for the dealer, and securing a loan has typically involved lengthy research around interest rates, understanding the repayment terms and a number of financing options – in addition to finding that perfect vehicle," said James Johnson, managing director of FinTech Breakthrough. "Octane addresses these challenges by meeting customers where they're at, online, with a breakthrough digital-to-retail buying experience that is unique in the industry. Octane's technology and lending solutions, like Octane Prequal, reduce this process from hours to minutes. We are thrilled to recognize the Octane team with this well-deserved 2023 FinTech Breakthrough Award."