RV News
OHIO RV Sales Spike (Ohio TV pickup)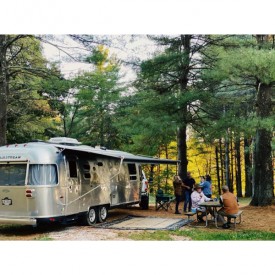 COVID-19 has left most travel and tourist industries like airlines, hotels and resorts struggling for business. But one is doing surprisingly well: the RV industry.
Some Americans are ready to get back to normal and travel.
"I think spring fever or cabin fever is a real thing," said Matt Greenawalt, owner of Homestead RV Center in Hubbard (Ohio).
Triple A predicts more Americans will hit the highway instead of the skies this year.
A recent study by the U.S. Travel Association found 68 percent of people feel safe traveling in their own car but only 18 percent feel safe taking a flight to somewhere in the U.S.
It's good news for the RV and camper industry.
The full report from Keely Lovern of WKBN, the CBS affiliate in Youngstown, can be found here.
"I mean, the attraction to the campers is that no one's slept in that bed except you, you're using your own private bathroom and you can still be outdoors. It's hard for a virus to jump across a campfire," Greenawalt said.
Greenawalt said he has been selling RVs like crazy at his store.