News
Optimize Your Business for Local Searches (SEO)
This article is from our older website archives. Some content may not be formatted or attributed properly. Please
Contact Us
if you feel it needs to be corrected. Thank you.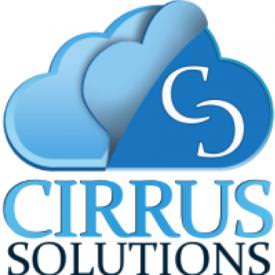 What is local SEO?
Search engine optimization (SEO) can take many forms, including keyword optimization, content strategy, back linking, technical SEO and more. One of the important elements of SEO is local SEO.
Local SEO refers to the art optimizing your online presence so that it's easier for local customers to find your business online.
Below are a number of local SEO tips to help make it easier for your local audience to find you.
Register your business for local search results
When someone searches for a business or service, search engines will try to figure out where the person is located so that they can provide search results near them.
Results usually include a prominently placed map displaying the location and important information of local businesses. In Google, this map area is part of Google My Business and, in Bing, it is Bing Places.
Make sure to register your business with these services. Once you do, they will send you a postcard that contains a unique PIN. They will use this to verify your business.
As you register, they will also ask relevant questions about your business (hours of operation and such). Try to complete each section.
This information will help the search engines learn more about your business, so they can include it in relevant search results. The more complete it is, the better.
Yelp
Like Google My Business and Bing Places, Yelp helps connect locals with nearby businesses and services. Unlike the other two, Yelp has a strong focus on reviews and commentary about local businesses. This gives it more of a community feel and reputation is important here.
To better manage your business on Yelp, you'll want to register it. Click here if you'd like to claim your business on Yelp.
Encourage Positive Reviews
Word of mouth has always been one of the strongest influences for buyers. Reviews are the Internet's version of word of mouth.
Encourage customers to leave positive reviews. You can do this by reminding them that, if they were happy with their experience, to please share it with others.
If your business is registered with services where reviews are common (Google My Business, Bing Places, Yelp, Facebook, etc.), choose one to encourage customers to leave a review in. Then make sure to monitor it constantly and try to engage (positively) with reviewers.
Manage Negative Reviews
You can't make everyone happy and we all make mistakes. With that said, negative reviews will happen from time to time.
And they're OK! A (light) sprinkling of negative reviews can help make positive reviews more credible.
If you manage negative reviews in a positive manner, it will communicate that you are engaged with your customers and are striving for success.
Make sure to respond to negative reviews in a positive tone. If there's an opportunity to salvage the relationship, invite the negative reviewer to engage with you off-line.
What not to do? Never (ever!) engage in a back and forth interaction with a negative reviewer online.
Engage with Local Media
Relationships with local media outlets can help get the word out about your business.
Your local metro area likely has community papers, freelance writers, local bloggers, vloggers, etc. When these groups share information about your business and links to your website or social media pages, it helps build your "popularity" online.
This increases your chances of being a top search result when potential customers search for you.
Lastly, consider participating in local business competitions such as "Best of insert city name." Usually organized by business categories, they're a great way to engage with and get people talking about local businesses.