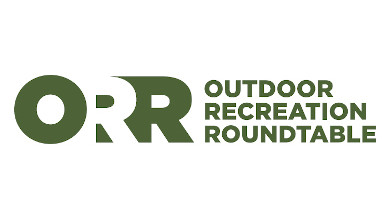 Leaders of the $788 billion outdoor recreation industry hosted a Capitol Hill briefing on Wednesday where they touted their recent successes and discussed key objectives moving forward.

The event was hosted by the Outdoor Recreation Roundtable, which serves as an umbrella organization for many outdoor groups, including the RV Dealers Association and the RV Industry Association.

Of the many topics discussed, some talking points included the passage in 2020 of the Great American Outdoors Act (GAOA), the continuing impacts of tariffs, the need to improve supply chain issues, as well as the need for modernized infrastructure to support the outdoor recreation industry.

Commenting on the GAOA, Jay Landers, vice president of government affairs for the RVIA, regarded the act as "the most impactful and bipartisan law that Congress passed last year." Landers pointed to RVIA's finding in November 2020 that 61 million Americans planned to go RV in 12 months to indicate how impactful outdoor recreation legislation is.

Presenters discussed how COVID was a boom for most sectors after the initial shutdown. With sizeable parts of the U.S. population now venturing outdoors, presenters stressed that congressional leaders needed to create more legislation that modernizes infrastructure. For the RV industry, this modernization largely centers on improving conditions at campgrounds on federal lands, many of which are in disrepair, Landers pointed out.

Outside of improvements to infrastructure, presenters discussed the importance of improving parts of the supply chain and quashing some significant bottlenecks. NMMA President Frank Hugelmeyer pointed to shipping ports in California to illustrate an example.

"We need a modernization of a smooth supply chain," he said, referencing major backlogs at Californian ports where imported goods are routinely sitting on the water and can't get into port for extended lengths of time.

Presenters on the call also discussed the impacts of trade tariffs, many of which were enacted under the Trump Administration and which are still currently in effect. Scott Schloegel, senior vice president, government relations at the Motorcycle Industry Council, stressed that regardless of the outdoor recreation industry segment, "Americans pay the price" with tariffs. Revising them would be beneficial to manufacturers, suppliers, and end-users, he added.

Similarly, Landers added that to improve supply chain bottlenecks, advocates needed to "begin dialoguing with our own RV caucus members and champions on the Hill."

ORR also recapped some of its recent initiatives toward continued legislative action, like its ORR Rural Economic Development Toolkit. The multi-tiered plan lays out strategies for helping communities across the country to develop their own outdoor recreation economy.

Watch the full presentation below.