News
ORR Survey: The Specter of COVID-19 Still Looms Large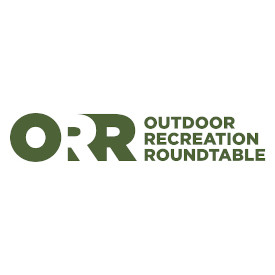 The ORR survey finds that the specter of COVID-19 still looms large.
An updated Outdoor Recreation Roundtable (ORR) member survey, in partnership with the Oregon State University Outdoor Recreation Economy Initiative, finds that the COVID-19 pandemic's impact on the outdoor recreation industry continued to worsen throughout the month of May.
More companies faced declining sales and revenue, difficulties with production and distribution, and large numbers of furloughs and layoffs. In some cases, outdoor businesses are being forced to close their doors for good. This is the second time ORR has surveyed its member trade associations, which represent more than 100,000 RVing, camping, boating, fishing, horseback, hunting, skiing, hiking, biking businesses and more, about the impacts their member companies have experienced since the pandemic began.
Some of the survey's findings:
• Of the businesses this survey represents, all are experiencing difficulty with production and distribution, with 79 percent experiencing significant impacts.
• 88 percent of these businesses have laid off or furloughed a portion of their workforce
• 94 percent of outdoor industry businesses are experiencing a decrease in sales with about 24 percent seeing a decrease of 50 percent or greater compared to one year ago.
• 95 percent of outdoor industry trade associations are seeing a decrease in revenue with 26 percent seeing a decrease of 50 percent or greater compared to one year ago.
"Although the impacts have been unprecedented, we are seeing more Americans than ever understand the value of outdoor activity," ORR states in its report. "Swift action from Congress coupled with measures to protect Americans against the spread of the virus will help recreation come out of this stronger than ever and allow the outdoor recreation economy to do what it does best – revitalize communities, create jobs, support public health, improve quality of life and provide access to amazing outdoor experiences for generations to come."
ORR has been working closely with the RVIA and other organizations to push through the Great American Outdoors Act, which it says will greatly benefit and reinvigorate the $778 billion outdoor recreation economy. A vote in the U.S. Senate could come as early as this week.
To read the full report from ORR, click here.