RV News
Outdoor Hospitality Expo to Talk Increasing Revenue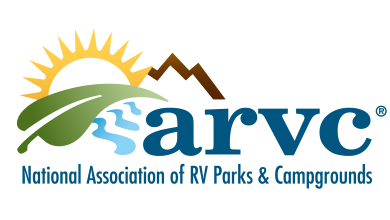 The National ARVC's upcoming Outdoor Hospitality Conference and Expo (OHCE2022) unveiled featured speakers and discussions aimed at helping RV park and campground owners improve their bottom line.
"Astrotourism" as a revenue source, EV bikes and more are on the schedule, the National Association of RV Parks and Campgrounds (ARVC) said.
"This year's slate of educational breakout sessions spans broad swaths of relevant topics, answering the toughest challenges you face as a business owner like, 'How do I improve my marketing?' 'What do I need to be prepared for the EV revolution?' 'How can I handle the staffing crisis?'," ARVC said.
Christa Neundorfer, operator of Aspen Grove RV Park in Tremonton, Utah, will share ways to improve guest experiences while generating a stronger revenue stream.
Blake Burris from NewBook International will lead a panel discussion with campground owner peers to take away "real world, easy-to-implement tips and proven ways to increase revenue, bookings, streamline operations and provide memorable guest experiences."
Each breakout session is led by subject matter experts from the outdoor hospitality industry, and each speaker brings a unique perspective on the topic of increasing business revenue, ARVC said.
OHCE2022 is slated for Nov. 7-10 in Orlando, Florida, and registration is open now. For more details, to register and to book a hotel, visit www.arvc.org/ohce.
Each session and description can be viewed here.