News
Outdoorsy Partners with Lead Bank on RV Loan Products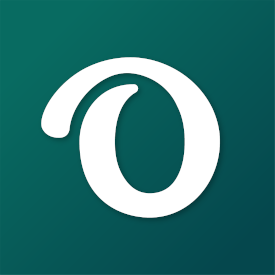 Global online RV rental company Outdoorsy launched its partnership with Lead Bank to bring RV-focused lending solutions to the U.S., making a deeper push into offering financial services that support RV, motorhome, trailer and overlander vehicle owners.
The partnership between Outdoorsy and Lead Bank kicks off with the launch of an RV loan financing product to help eligible owners take advantage of competitive interest rates.
"Most RV owners never refinance their loans and don't take advantage of the low interest rates available in the market. This product helps Outdoorsy owners save hundreds of dollars a month," said Outdoorsy's co-founder and CEO, Jeff Cavins. "We're excited to help put more money in the pockets of RV owners, while also enabling them to earn extra income by listing their RVs for rent on Outdoorsy."
In a recent survey, Outdoorsy found most new and existing RV owners rarely compare interest rates when shopping for a loan. In fact, 90 percent of RV owners never shop around when getting a loan on their RV purchase, with many RV owners locking into loans with interest rates hovering anywhere from 6 to 12 percent.
Unlike traditional RV lenders, Outdoorsy's proprietary data on RV ownership and usage – including monetization opportunity through its Outdoorsy marketplace – allows it to provide unique credit products that Outdoorsy owners and other RV owners won't find elsewhere.
Although RV owners don't need to rent their vehicles through the Outdoorsy marketplace in order to take advantage of this product, the new service is well underway with numerous applications already received from Outdoorsy's existing community of 40,000-plus RV owners.
Outdoorsy's Vice President of Product Anish Bhatt is leading the product launch. Bhatt joined the Outdoorsy executive team in April 2021 to oversee Outdoorsy's partnership with Lead Bank, as well as leading a full range of services and tools that help owners manage, promote and grow their listings. Prior to Outdoorsy, Bhatt worked on the product teams at Apple, Google and Square, where he helped lead the launch of pivotal fintech consumer products, Apple Pay Cash and Square Capital.
"We are ready to unlock a massive wave of new owners who originally walked away from dealerships offering unfavorable loan terms," Bhatt said. "We've heard this grievance from our customers and many of our most successful listers. Many want to buy a new vehicle and grow their rental business and their fleets, but there hasn't been a financially viable way to fund the costs. With the launch of our partnership with Lead Bank, I'm thrilled to be able to offer industry-low interest rates that help make RV ownership and rental business dreams a reality."