RV News
Outdoorsy Partnership Shows a Lot of Promise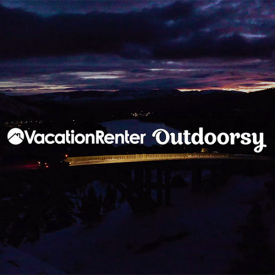 What happens when you pair one of the leading peer-to-peer RV rental platforms with a vacation trip aggregator? Well, as summer approaches, we'll see – but it's bound to be one formidable move.
Outdoorsy, which arranges RV rentals through its online platform, recently partnered with VacationRenter – a rental search engine that includes partners like HomeAway and Booking.com. A few months ago, Outdoorsy and VacationRenter held a soft launch of the program. If the initial data is any indication, with thousands of RV rentals booked, the official launch should be promising for the two companies.
"In May of last year, at our one-year public launch anniversary, we announced that we're doing over 50,000 bookings a month," said Marco del Rosario, COO of VacationRenter. "We were thinking about what areas in the travel leisure search process can we help add value. And we came across a lot of interest the RV space. We want to make our RVs available to the millions of people who are on vacation every month."
Currently, Outdoorsy has partnered with 50 platforms that utilize its API – that is, a way of accessing a platform's features and services through another applications. Outdoorsy's Trailblazer platform showcases its RV inventory log along with other traditional accommodation. By partnering with VacationRenter, the peer-to-peer rental company will be exposed to millions of monthly visitors seeking vacation rentals and accommodation type, according to Colin Gardiner, Outdoorsy's chief revenue officer.
"As the market leader for RV-based recreational travel, Outdoorsy is excited to partner with VacationRenter and offer more vacationers easy and affordable access to the great outdoors — and to life's best moments," said Gardiner. "The best way to get to know a new place is to fully immerse yourself in it and, by joining forces, we're offering travelers an all-access pass to wherever the road takes you."