News
Pa. Gov.'s COVID-19 Order Requires Keller to Switch from In-person to Virtual Show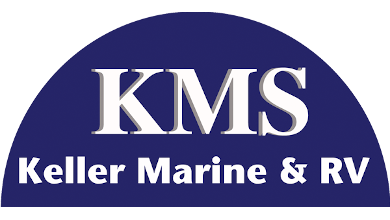 The Keller Show, hosted by East Coast distributor Keller Marine & RV and scheduled for this Tuesday and Wednesday, has been cancelled.
Contacted by phone Friday, company president Mike Keller – who has a CDL license – was behind the wheel of a company semi, hauling vendors' displays and wares from the Hershey Lodge in Pennsylvania, where the event had been scheduled, to his own warehouse in Port Trevorton, about 50 miles away.
"We're going to ship it back to the vendors out of our facility," said a disappointed Keller, who had only found out the night before that he would have to cancel.
"The governor made an announcement at 4 p.m. yesterday," meaning Thursday, Keller said. "He said no indoor event can be held with over 10 people."
"All the vendors were already in or were in transit," he said.
About 160 vendors were signed up to display – down somewhat from the usual 200-plus that attend his annual show, Keller said, but still a strong turnout in the midst of a pandemic. More than 300 dealers were scheduled to attend.
"These dealers are taking it well; some have come (in previous years) from as far away as Florida," Keller said. "Some of the dealers were getting ready to leave this morning."
Keller said he had worked with the hosts of the venue on planning a tight show – temperature taken upon entry, no one without a wristband allowed – but like a lot of governors, Gov. Tom Wolf cracked down due to the spiking cases of COVID-19 in his state.
Keller said the pandemic has himself and most of the people he talks to extremely frustrated, because of how long it has gone on. Not to diminish the human loss because of the virus, he said, but people are anxious to get together and do face-to-face business again.
Instead, he said, he'll be hosting a virtual show, Wednesday through Friday this week. He's familiar with putting on a virtual show, he said, and he is working with a talented software company whose platform makes it user-friendly to all.
In an announcement on Monday, the company said that dealers can place orders 24/7 through the event's duration and receive all the specials they would have received on the show floor. Vendors, as well as the Keller staff, will be available to help with orders during the hours of 8 a.m.-5 p.m. each day of the show. Orders will be accepted after the show until Jan. 8, 2021, but the show-day only specials will need to be placed during the show days to get the maximum deals, Keller said.