News
Parallax Power Aims to Amplify Aftermarket Approach
This article is from our older website archives. Some content may not be formatted or attributed properly. Please
Contact Us
if you feel it needs to be corrected. Thank you.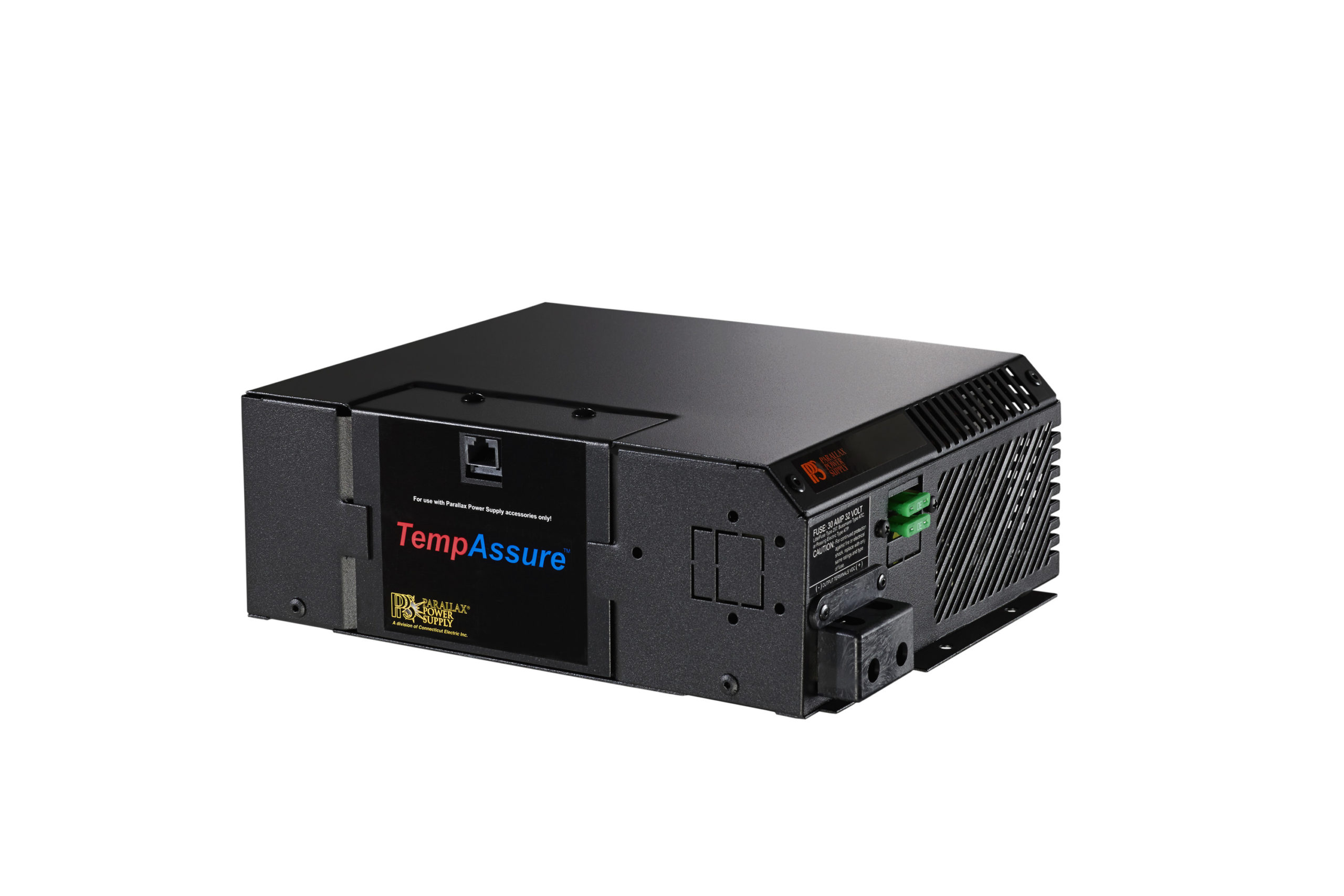 Former Connecticut Electric Inc. President and CEO, Joe Brandon, purchased Parallax Power Supply from Connecticut Electric Inc. in July 2016 and has renamed the company Parallax Group Inc.
The company will continue to manufacture RV power supplies and accessories under the brand Parallax Power Supply, and after its first 100 days, Brandon said he's aiming to bring an RV-centric attitude back to the highest rank of the RV power supply manufacturer.
"After I left Connecticut Electric in 2012, they lost their focus on the RV business," he said. "I want to use the Parallax RV engineering experience with my sales and management background to bring the focus back to the RV business."
"Now that I've purchased the company back, we've got that direction back as well."
Brandon, who led the push to acquire Parallax Power Components during his tenure as CEO of the former parent company in 2002, plans to leverage the Parallax reputation for quality and engineering, and take a new approach to the RV supply chain, focusing on RV owners and dealerships.
To National Sales Manager Mike Tomarchio, the new direction would translate to a company that is more vocal about its history, services and product lineup features.
"Before, we weren't focusing a lot of effort on the end user: mainly the aftermarket wholesaler and continuing to keep our name in front of the OEM's. We weren't really trying to tell the RV owners about who we are, what we do and what we're capable of. There is a lot of misinformation out there, and we want to reeducate RV owners," Tomarchio said.
To accomplish this, Tomarchio said the company would revive aftermarket programs, such as an authorized or certified dealer program, encouraging dealers to tell customers about the options from Parallax, perhaps utilizing visual point-of-purchase displays.
"We want them (RV owners) to understand Parallax and our products a little more than they have in the past," he said.
To bring dealerships on board, the Parallax team plans to make its rounds at this winter's distributor shows, adding consumer and mixed industry-consumer shows in the spring and summer.
This push among the aftermarket would also bring attention to manufacturers, as customer and dealer demand begins to apply pressure higher in the supply chain, according to Brandon.
"Honestly, we're only looking for good OEMs. We're not a manufacturer that's going to sell to the masses," he said. "There are only a few good OEMs out there looking for our type of product."
Brandon explains that over the years, there has been a trend in manufacturing toward using lighter, plastic power supplies over steel-encased products like the ones offered by Parallax.
"We decided that's not what we wanted to be, so we didn't take that path; we continued to build steel product and higher quality product," he said.  "The OEMs that want that, will buy it from us; the ones that want price over quality and durability, won't."
Instead, he's looking to separate Parallax from the competition altogether by providing a higher quality alternative to consumers.
"We simply do not want to compete with the plastic units out there, and I guess I'll make the statement that I won't even try," Brandon said.  "I don't want to go down that road.  We're going to build a top-quality, high-end, durable, long-lasting power supply."
While product quality can help Parallax distinguish itself, buyers also will find new, innovative products hitting the shelves.
In one example of returning its focus to RV product development, Parallax has revived at least one idea scuttled by the previous regime.
The product, which debuts at the RVIA National RV Show in Louisville, Ky., this December, is an adaptive multi-stage charging unit that adjusts its charge voltage based on the battery's temperature.
For a sneak peak of the adaptive, multi-stage charging lineup, see the photos below the story. 
"Major battery manufacturers print in their literature that the best way to charge a battery is multi-stage, temperature compensated charging, and that's what we deliver," Brandon said. "We're the only ones that deliver that."
Parallax had initially patented the technology in 2008, but hadn't fully refined or marketed the idea, preferring to focus on other industry sectors, according to Brandon.
"We fine-tuned the product so that it does a better job than it did when it was built," he said.  "We're adding some new features to it that will debut at the RVIA show that will make it more end-user, consumer friendly and installer friendly."
The temperature-responsive function is important in the charging process because it can prevent gassing, overheating and extend the life of the battery, according to Tomarchio.
"A battery at 100-degrees (Fahrenheit) does not want the same charging voltage as a battery at 50 or 60 degrees," he said.  "There is a lot of focus on the batteries and maintaining them.  End users are investing in better batteries to get the most out of their RV experience; they want a system that is going to take care of their batteries as best as possible, and we are here to help them do just that."