RV News
Patrick Industries Completes Williamsburg Acquisitions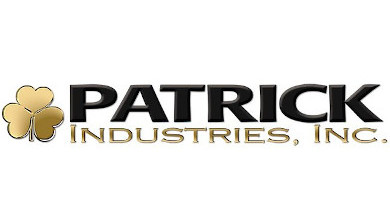 Patrick Industries has completed the acquisitions of Indiana-based Williamsburg Marine and Williamsburg Furniture (collectively "Williamsburg"), a manufacturer of marine and motorized RV seating.
Williamsburg's aggregate trailing 12-months revenue through October 2021 was approximately $41 million, and the acquisitions are expected to be immediately accretive to net income per share.
"We are excited to partner with Gus Feiler and the creative teams at Williamsburg, whose quality and customized seating product offerings will further enhance our presence and full solutions model in the marine and RV space," said Andy Nemeth, CEO of Patrick. "In addition, these acquisitions are an excellent fit with our entrepreneurial philosophy, while providing us the opportunity to continue to better serve our customers.  As with previous acquisitions, we will support Williamsburg with a financial and operational foundation that will allow it to continue to capitalize on its core competencies."
Gus Feiler, president and founder of Williamsburg, said, "The Williamsburg team and I are very happy to join the Patrick family, whose strategic resources and broad marine and RV industry presence will enhance our ongoing commitment to delivering a comprehensive suite of innovative seating products. We are committed to growing our capacity and capabilities as we strive to be the best partners for our customers in the markets we serve."
The Williamsburg businesses will continue to operate on a stand-alone basis under their respective brand names in their existing facilities.