News
Patrick Industries Q3 Revenues Spike Across All Markets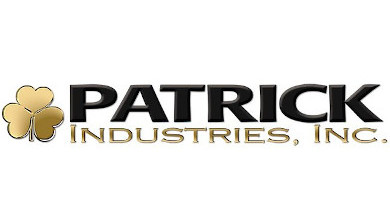 RV, marine and manufactured housing supplier Patrick Industries reported strong performance across all markets in its Q3 financial report, ending Sept. 26.
Net sales for the third quarter came in at $1.1 billion, a 51 percent spike from the $700.7 million in the same quarter last year.
The company's net income was $57.4 million, up 54 percent compared to the $37.3 million in last year's third quarter. Q3's diluted earnings per share was $2.45 – a 51 percent spike from the $1.62 posted in the same quarter of 2020.
Retail demand for leisure lifestyle products across the company's RV, marine, manufactured housing and industrial end markets remains high, Patrick said. The result is decreasing dealer inventories and increasing OEM backlogs despite record industry production levels.
"Market conditions across our platform continue to reflect strong trends and expectations while providing good visibility into 2022," said Patrick Industries CEO Andy Nemeth. "The talent, resilience and creative initiatives of our team members, in combination with the partnership of our customers, helped us to successfully navigate an incredibly complex and dynamic supply chain environment."
In the company's RV segment, which makes up 60 percent of revenue, a total of $633.2 million showed a 50 percent increase from last year. Wholesale RV shipments spiked 23 percent, with content per wholesale RV unit (on a trailing 12-month basis) increased 19 percent to $3,735.
In the marine market, which makes up 16 percent of revenue, a $173.1 million total represented an 85 percent spike.
"During the quarter, we welcomed the Coyote Manufacturing and Tumacs Covers teams into the Patrick family, a continuation of our strategic expansion of our marine portfolio and custom marine solutions capabilities," said Patrick President Jeff Rodino.
"Retail and wholesale demand patterns and projections continue to point towards an extension of the RV, marine and MH dealer inventory replenishment cycle and the resulting OEM production requirements well into 2022, and likely into 2023," said Nemeth. "We are heavily focused on automation and innovation opportunities and initiatives across our platform as we plan for fiscal 2022 and beyond to enhance and drive scalability, flexibility, efficiencies, and continuous improvement."