RV News
Peak Toolworks Acquires Elkhart's Tooling Concepts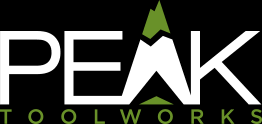 Peak Toolworks has completed its acquisition of Tooling Concepts in Elkhart, Ind.
The company said the acquisition will strengthen its presence in the Midwest while adding to Peak's 12 locations across the U.S. and Canada. The addition of an Elkhart plant creates a new opportunity to serve Peak's customers engaged in cutting and machining metal, wood, plastics and composites throughout the growing and diverse Midwest industrial base.
Peak sells to many industries, including the RV industry.
The additional location in Elkhart will capitalize and build on each company's success in the local market they currently serve. It enhances Peak's ability to grow while enabling the company to continue providing its customers with industry-leading levels of service and innovative products, the company said.
"We are thrilled to be partnering with Joe and the outstanding team members at Tooling Concepts," said Kerry Baskins, CEO and president of Peak Toolworks. "Peak has been very active in the Elkhart and Michiana area for many years. Due to continued growth and at the request of many of our customers, we felt it was important to reestablish a local presence to better enable our expansion plans in the region. Joe Wilkins and his team have done an outstanding job serving customers in the region and we plan to invest in even more equipment, local inventory and expanded capability at this location to keep up with the strong demand."
"Tooling Concepts would like to thank our valued staff and customers for over 23 years of success," said Wilkins. "As one door closes another door opens to the future of the tooling industry. We are grateful that our Tooling Concepts team will remain and grow in the Elkhart community through Peak Toolworks. We are looking forward to working closely with Peak to ensure that our quality and services are maintained and expanded upon. We leave our legacy to Peak Toolworks to provide the best services in the area for all your tooling needs."
Tooling Concepts currently services the Indiana, Michigan, Ohio and Illinois areas where Peak Toolworks also has a loyalty base. The integration expands Peak's ability to rapidly deliver innovative tooling and service solutions to local customers, resulting in speed to market, superior service and exceeding customer expectations for quality and reliability, the company said, adding that it is excited to return to the Elkhart area and is planning a grand reopening in Spring of this year.