News
Pittsburgh Gearing Up for Multi-Day RV Show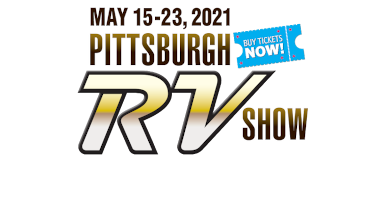 For nine days in May, the David L. Lawrence Convention Center in Pittsburgh will transform into nine acres of RV paradise featuring RVs and products related to the industry, according to organizers of the Pittsburgh RV Show. Those coming to buy, and those just coming to browse, enjoy an opportunity to talk with RV dealers, golf cart dealers, campground reps and dozens of exhibitors Sat., May 15 – Sun., May 23.
"As people begin to plan their summer vacations, RV trips continue to be the preferred way to travel for millions of Americans," according to Rob Young, producer of the show. "And studies reveal no one type of RV owner, but rather that RVing truly is for everyone."
"RVs provide unlimited lifestyle options, and the original Pittsburgh RV Show provides an opportunity to tour RV models, check out accessories and receive expert advice from the industry's top representatives," he added. "While consumers are now doing their shopping homework online, nothing can compare with actually touring an RV in person."
For show details or to purchase tickets, visit www.PittRVshow.com.