RV News
Pittsburgh RV Show Sees High Attendance, Interest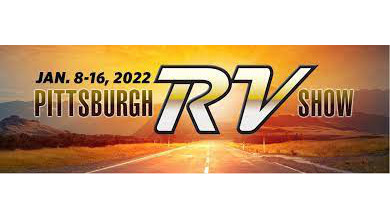 Opening weekend attendance was back to pre-pandemic crowds for the Pittsburgh RV Show, Trib Live reported.
Located at the David L. Lawrence Convention Center in downtown Pittsburgh, the event runs through Sunday, featuring travel trailers and motorhomes with spacious living quarters and residential amenities. More than nine acres of space inside the convention center is filled with these vehicles.
Interest in this mode of transportation continues to grow, Show Manager Randy Giancola said.
A 2021 Tribune-Review story said the RV Industry Association reported that shipments of RVs nationally jumped 75.9 percent from May 2020 to May 2021, with the average amount spent on an RV hovering around $75,000.
The problem is they are sometimes tough to get, Trib Live reported. There has been a lag time to get vehicles because of supply chain issues. Demand is up and supply is down, Giancola said.
Meyer's RV has the largest display at the show, which includes a Super C diesel Integra semi truck that can tow 10,000 to 20,000 pounds.
Read the full article from Trib Live here.