News
Pleasure-Way Launches Recon 4×4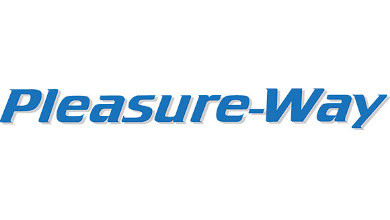 Saskatoon, Saskatchewan-based Pleasure-Way Industries has introduced its first adventure van, the Pleasure-Way Recon 4×4.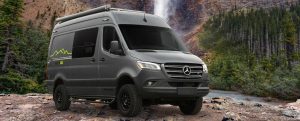 The Recon is built on the Mercedes Benz 2500 4×4 chassis and measures 19'5".
"We are very excited," said Dean Rumpel, CEO of Pleasure-Way. "The Adventure Van market has been exploding, the demand for us to build our version has been overwhelming."
Shipping of the new Recon to U.S. dealers will start this summer with a limited production run. Key features include:
Four 100-amp lithium coach batteries
Four 100-watt solar panels
40-gallon fresh water holding tank with ducted heat
Four-season coach with 3M Thinsulate insulation
124 cubic feet of garage storage
Two 10" touchscreen control panels and multiplex wiring
Truma Aqua Go Comfort Plus Water Heater
Truma Varioheat Furnace
Truma C60 Cooler Fridge / Freezer
Five-Year Coach Warranty
The units will retail for a MSRP of $171,000, the company said.
Pleasure-Way began manufacturing Class B motorhomes in 1986 and has a network of more than 60 dealers in North America.