RV News
Pop Star Pink and Family Attend Hershey Show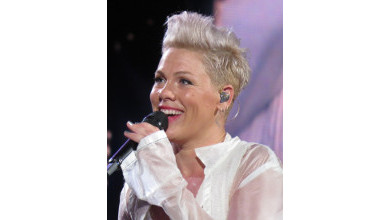 Pink
If you attended an RV show in Hershey, Pennsylvania this weekend and thought you saw Pink there, you weren't imagining things.
On Saturday, Sept. Pink posted footage of herself and her kids in the back of a car, announcing, "Here we are in Hershey. We flew in special for the RV show, because mama wants to walk up and down the aisles and look into other people's RVs. And papa got us … disguises."
She then distributed a Batman mask to son Jameson and a Bluey mask to daughter Willow, and donned a Mario mask herself.  "I feel like this is really going to make us super incognito," she joked.
Sadly, we didn't get to see any photos of the insides of "other people's RVs." But Pink did include some photos of the kids riding on rides and playing games.
Click here if you want to read the full report from Q-102 in Philadelphia..