RV News
Power Products Sold for $910 Million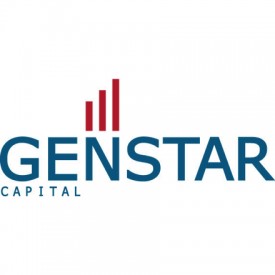 Genstar Capital, a private equity firm, has signed a definitive agreement to sell the Global Marine and Mobile division of portfolio company Power Products, to Brunswick Corp. for $910 million in cash.
The Electrical Construction & Maintenance (ECM) business is excluded from the sale and upon completion of the transaction, Genstar will continue to own the ECM business, which consists of a portfolio of brands serving the electrical maintenance and repair, lighting and irrigation markets. Brands include Gardner Bender, Sperry Instruments, Bergen Industries, and King Innovation.
Power Products' broad range of electrical devices for marine, RV, specialty vehicle and industrial markets include preeminent brands such as Ancor, BEP, Blue Sea Systems, CZone, Del City, Lenco Marine, Marinco, Mastervolt, Park Power, Progressive Industries, and ProMariner.
"After having worked with CEO David Scheer and his team over the past 18 months to build out and expand the Power Products business, we are pleased that Brunswick recognizes the strength of the Global Marine and Mobile business as well as its future potential," said Rob Rutledge, managing director of Genstar. "Going forward, our partnership with the ECM management team will focus on continuing to invest behind the growth of the ECM platform through continuing to develop industry leading products and pursuing the acquisition of other leading brands in the ECM space."
"We have worked closely with Genstar to build our marine and mobile business through new product innovation, added acquisitions that dramatically enhanced our global scale, and launched an integrated systems business to deliver value-add design and engineering services to our marine and vehicle OEM customers," David Scheer, CEO of Power Products. "With Genstar's ongoing support, we are well-positioned to continue to grow our ECM business as demonstrated by our two most recent acquisitions, Bergen Industries and King Innovation."