RV News
Pro Sports Agents 'Athletes First' Teams With Winnebago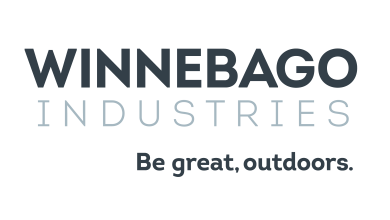 Athletes First (A1), the premier football representation agency, announced an innovative partnership with Winnebago and the official launch of the Athletes First Tailgate Tour as A1 demonstrates how it's reimagining athlete representation. Athletes First will travel across the country in a customized Winnebago Forza for six months to see NFL and NCAA games. The tour kicked off the NFL season at MetLife Stadium for week one games as the Giants and Jets hosted the Cowboys and Bills. Each stop will host surprise activations and charitable initiatives. The A1 tour culminates at Super Bowl LVII in Las Vegas.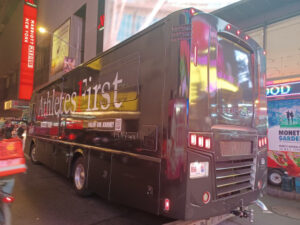 Athletes First is the premier football agency representing athletes, coaches, front-office personnel and broadcasters. Founded in 2001, Athletes First has set itself apart by brokering countless record-breaking contracts, representing eight Super Bowl MVPs, the most first round NFL draft picks for four years in a row, and a prestigious list of NFL and NCAA coaches and front office personnel. Athletes First's roster of more than 450 clients includes Aaron Rodgers, Dak Prescott, Aaron Donald, Derwin James, Green Bay Packers Head Coach Matt Lafleur, LSU Head Coach Brian Kelly, and Chicago Bears General Manager Ryan Poles.
Earlier this year, A1 was acquired by Mastry Ventures in partnership with General Catalyst, with the goal to redefine the traditional continuum of representation services by using combined platforms and vision to help clients maximize their positive impact on families, communities and the world.
"Athletes First clients and their families deserve the best, which is why we are thrilled to partner with Winnebago, an elite brand synonymous with the absolute best outdoor lifestyle products, industry-leading customer care and experience-driven innovation," said Brian Murphy, an Athletes First founder and CEO. "Through this unprecedented partnership and our customized Winnebago, Athletes First will provide our clients and their families with elite game-day experiences, marketing and branding opportunities, and charitable initiatives. The unparalleled A1 Tailgate Tour is the most recent example of how we are constantly striving to always put our athletes first."
"There/s really no better way to tailgate than in a Winnebago motorhome," said Kunal Mehta, Winnebago's head of marketing, strategy and business development. "That's why this partnership with Athletes First is the perfect match. RVs bring the conveniences of home directly to the parking lot. We are proud to partner with Athletes First on their upcoming tour to help elevate their tailgating experience, as well as the convenience and comfort of RVing."