RV News
PRVCA Hires Greg Dewalt as Education Director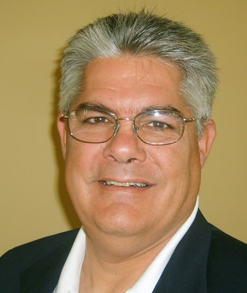 Greg Dewalt
The Camp Hill, Penn.-based Pennsylvania Recreation Vehicle & Camping Association (PRVCA) welcomes Greg Dewalt in the newly created role of education director. Dewalt will be responsible for further developing PRVCA's education programs and providing nationally standardized instructional training for RV technicians at all levels.
PRVCA is in the process of becoming an authorized licensed partner for the RV Technical Institute's industry-wide technician credential program. Dewalt will provide instructional and hands-on training and support to RV technicians looking to obtain credentials, from Level 1 to Level 4 Master Technician certification. He will also provide his training expertise in areas such as service writer, service supervisors, managers and fixed operations. In addition, he will work with the marketing and education coordinator to develop new education programs and bring in expert trainers to assist PRVCA members and consumers.
"Joining PRVCA allows me to have a much larger impact on technicians, fixed operations and education in general by the sheer number of members," Dewalt said. "There is a huge need for continuing education and better education for not only our technicians in the industry, but all aspects of dealership operations, management and new hires into the industry. PRVCA has the resources to establish, build and provide the membership with a comprehensive training program for the entire dealership."
Dewalt most recently operated his own consulting and training business, where he assisted RV dealers in evaluating and developing their training processes, helping them focus on excellent customer care and increased profitability. He recently provided service administration training for PRVCA's distant learning program. He has served as a trainer and consultant for the past 20 years.
Dewalt started working in the RV industry as a high school student at his family's RV dealership. After eight years in the U.S. Army, he returned to the family dealership. Overall, he has more than 37 years of experience working in the RV industry on both the dealer and manufacturer side of the business.
As a dealer, he was actively involved with PRVCA, serving on its former Education Foundation and as a district director. Dewalt also served on the Recreational Vehicle Service Training Council and on the RV Dealers Association Certification Governing Board.