News
Publication Names West Virginia Dealership 2021 'Business of the Year'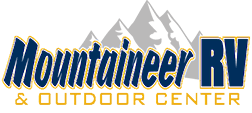 Mountaineer RV & Outdoor Center was named the Weston Democrat's Business of the Year for 2021.
The dealership came into being as a business just a few months before COVID-19 changed the world, and despite that obstacle, has grown leaps and bounds in the subsequent years by expanding to a new location, hiring more employees and staying true to its founding principles.
The publication said turning a personal passion into a successful business is a common dream, and for Joe and Gina Starett, owners of Mountaineer RV & Outdoor Center, that dream has become a reality since they opened for business.
Joe Starett gave credit for the award to his team at the dealership, who forms an "extended family."
The couple, along with their children, Emma and Hunter, are life-long outdoor enthusiasts, and they discovered the need for a new dealership in West Virginia when they had to travel to three other states to buy an RV.
With Joe Starett's knowledge of RVs, as well as boating, fishing and all things having to do with the outdoors, they saw an opportunity. Mountaineer RV quickly outgrew its first location in Weston, and in October 2021, it moved to a new location on Hacker's Creek Road in Jane Lew.
The new location features a 15,000-foot showroom on 13 acres and boasts the largest parts selection and collision center in West Virginia. The Staretts welcomed a big crowd for the grand opening.
Read the full article from Dusty Metzgar in The Weston Democrat here.