RV News
Record Attendance Adds to 'Buzz' of Meyer Mega Show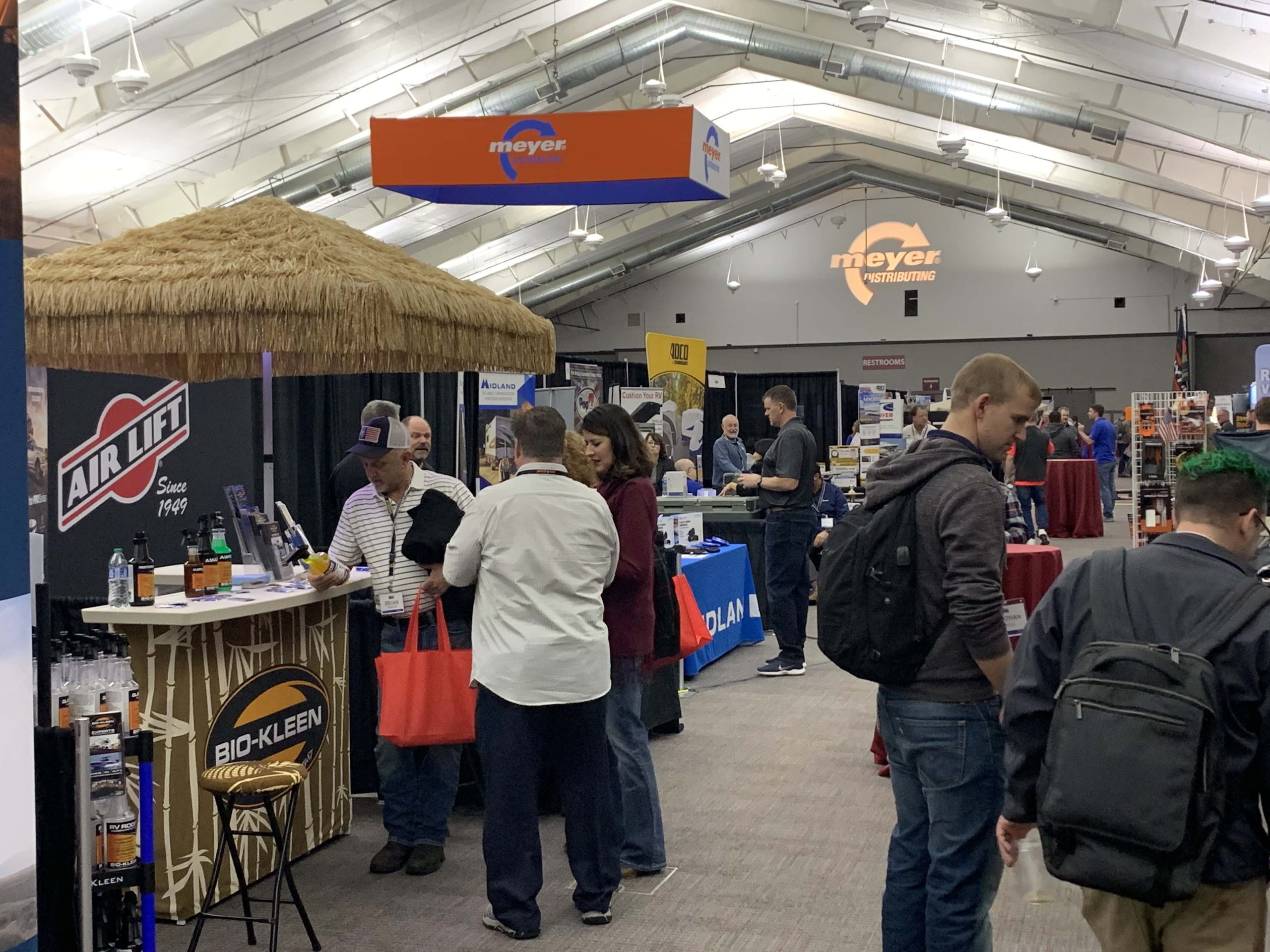 The historic French Lick Resort in eastern Indiana has seen dozens of dignitaries and celebrities over the years, which is remarkable when you think about its "you-can't-get-there-from-here" location. But plenty of visitors found their way there this week, when RV dealers and vendors came out for the fifth annual Meyer Mega Show.
Meyer Distributing has its U.S. headquarters just down the road in Jasper, Indiana, and since they decided to launch their Mega Show, the event has been held here – with the only year off being 2021, when the show was held virtually because of COVID-19.
"Our dealers absolutely love French Lick," said Ben Johnson, category manager of RV, towing and marine for Meyer Distributing. "All our shows (the one focused on the automobile aftermarket, for example) are at French Lick."
To say the show has attracted a loyal following would be an understatement, if you only look at the day's worth of seminars that were held in three exhibition halls on Tuesday, Jan. 10, the day before the actual show floor opens.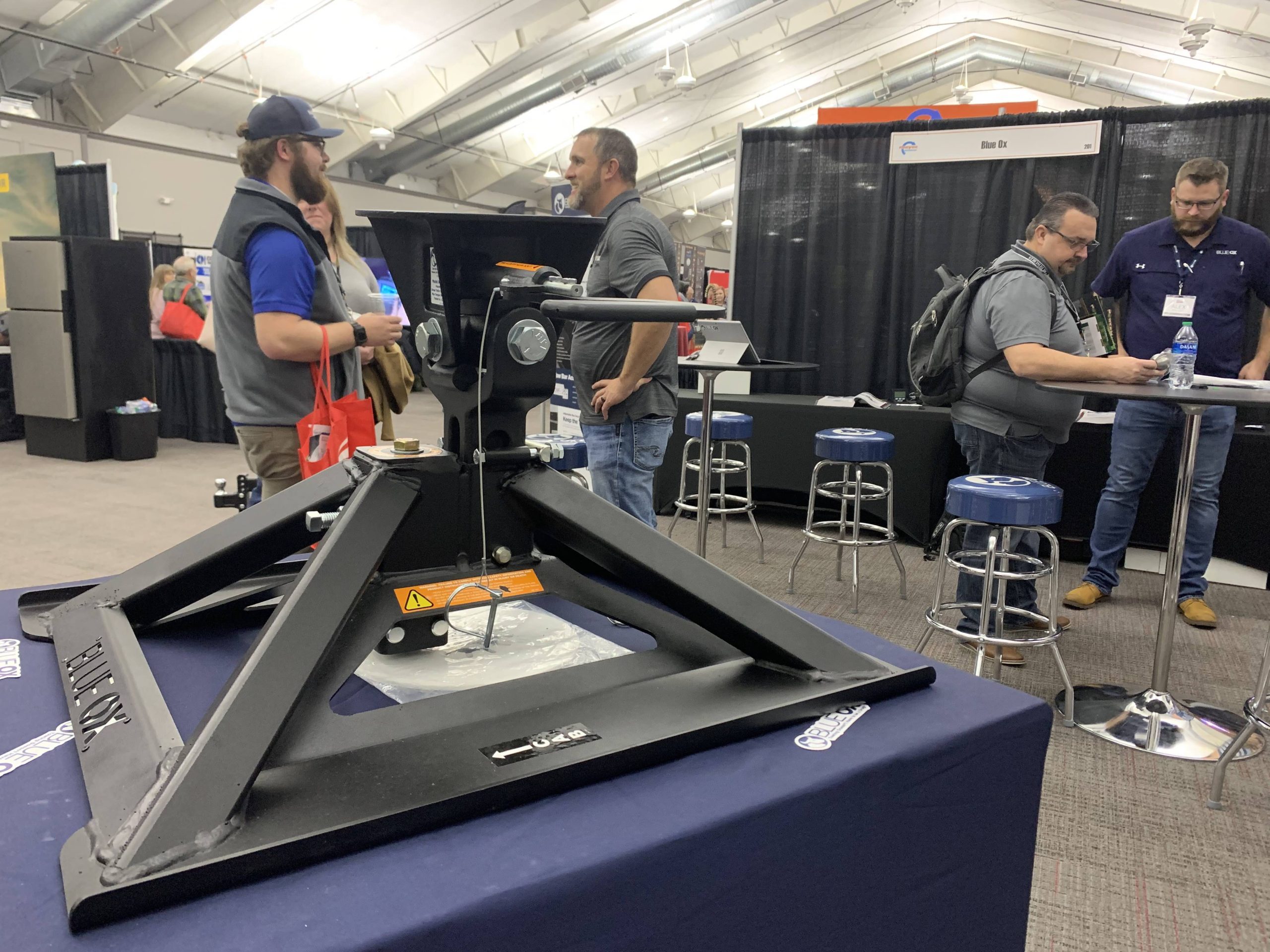 "A good portion of them were standing room only," said Johnson, meaning additional chairs needed to be brought in for several of them.
In all, 96 vendors are on hand and 22 of them presented at least one seminar that day, he said.
104 dealerships were signed up to attend the show, and each one of them brought at least a couple people, Johnson said, setting new attendance records for the show.
"We have mostly American-based dealerships, but we have got some dealers from Canada – Fraserway and IBS Automotive," he said.
"It's a fantastic buzz," he added. "This is our first year of going all virtual. There is no paper at our show."
Instead, Meyer supplied every vendor with an iPad.
"Each has a unique login that shows their pricing. You get the best deal of all the deals," he said.
Blue Ox is one of the primary sponsors of the show, and Director of Sales Alex Walker said Wednesday it was a busy day on the floor, and that's after hosting two successful, packed seminars Tuesday.
"We had to bring in extra chairs for the first one and the next one we had standing room only," Walker said.
This is Meyer's lone RV show every year focused on the RV market, which it got into well after it was an established presence in the automotive aftermarket.
Its headquarters in Jasper also serves as a major distribution center, and others are in Dallas and Kingman, Arizona. Add in all the smaller warehouses all around the U.S. and the "crossdocks" – which the company uses to move product from destination to destination quickly and efficiently within a given region – the company is able to reach about 90% of the United States with less than a day of shipping time, he said.