News
Registration Open for National ARVC Outdoor Hospitality Conference and Expo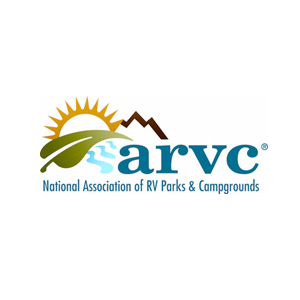 The National Association of RV Parks & Campgrounds (ARVC) has officially opened registration for its 2022 Outdoor Hospitality Conference and Expo (OHCE), Nov. 7-10 in Orlando, Florida.
Along with registration, National ARVC also opened hosted buyer applications, speaker proposals, member exhibitor booth purchasing and sponsorships, as well as Awards of Excellence nominations.
"This year's conference is going to be bigger and better than ever," says David Basler, vice president of membership and marketing at National ARVC. "We're bringing a lot of new ideas to the conference, adding to the high-quality education and access attendees have experienced in the past. The possibilities are endless in Orlando this year, and we're beyond excited for the show."
This year's show will again feature the Hosted Buyer Program as an easy (and fun) option for members to attend the conference for free. Campground owners, operators and managers who are decision makers will be able to apply for this exclusive program giving them the opportunity to access the entire conference, enjoy a VIP experience and meet one-on-one with participating exhibitors, and will be eligible to receive a full refund of their registration costs.
"Orlando is a family-friendly destination, and we are anticipating a lot of attendees bringing the entire family for the conference and a vacation before or after," Basler says. "We're introducing our KidsCamp and TeenStemCamp to make it easier for mom and dad to get business done at OHCE while the kids have fun in a safe environment onsite."
KidsCamp and TeenStemCamp are available for kids ages two to 10 and 11 to 15 respectively, and the camps can easily be added on to any registration. There are also reduced rates for young adults ages 15 to 17 who want to participate in every aspect of conference with their parents.
National ARVC is building a full slate of engaging sessions. If interested in presenting as a speaker at the conference, proposals are being accepted until June 1.
View a full breakdown of the pricing, register for the conference, book a hotel stay and apply for a scholarship here.