RV News
Renogy Showing its RV Solar Power Solutions at RVDA Con/Expo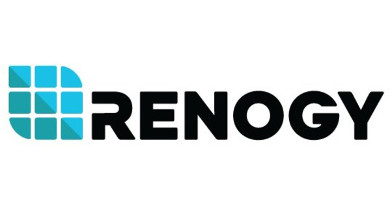 Solar energy product maker Renogy will be exhibiting its REGO Series and Renogy ONE, the company's newest solar power solutions for mobile and off-grid living, at the RV Dealers Association (RVDA) Convention & Expo this week at Caesars Palace in Las Vegas.
Specifically designed for mobile RV applications, the REGO Series is a plug-and-play power system, where all of the components are made to work together seamlessly, saving users time and stress. REGO Series products make it easier than ever for anyone to add a solar power system to their van, RV or other mobile application, the company said, by eliminating the hassle of researching multiple components and the complications of a faulty setup.
"Solar should not be intimidating, and anyone should be able to make the switch, regardless of their experience," said Yi Li, CEO at Renogy. "More and more people are realizing the benefits of generating and controlling their own power supply and REGO makes that simple. Whether you're on the go in a van or RV, REGO covers a range of off-grid power needs without wasting hours of installation time."
Also available for demo is Renogy ONE, which the company said is the first comprehensive touchscreen gateway on the market that can monitor and manage energy systems, while also enabling users to configure smart life scenarios via the internet of things (IoT). The entire REGO system can be controlled, optimized and even automated from the Renogy ONE central console, with Bluetooth capability providing users with the ability to control their system from anywhere using the DC Home App.