RV News
Rep. Walorski's Funeral Procession Route for Thursday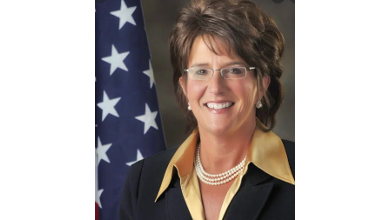 Walorski
Ceremonies to mourn the death of former U.S. Rep. Jackie Walorski conclude with her public funeral service, set to begin at 11 a.m. on Thursday, Aug. 11.
Organizers have announced the route the funeral procession will take, including sites recommended for members of the public wishing to pay their respects.
Doors open for the funeral at 10 a.m. Thursday at Granger Community Church, 630 E. University Drive in Mishawaka, Indiana. Walorski's service begins in the Granger church's auditorium at 11 a.m. and is expected to end by 12:30 p.m. A procession will then leave the church and take the congresswoman to be buried at Southlawn Cemetery, 61430 U.S. 31 in South Bend.
The burial ceremony is open to the public and to be handled by the U.S. Army. It will include a flag folding, a gun volley and the playing of taps. At the cemetery, Walorski's casket will be transferred to a horse-drawn carriage and taken to the burial site.
Walorski was tragically killed, along with two of her staffers, in a car accident last week. She was known as a proud champion for the RV industry and was very generous with her time in showing her support, attending many RV-related events in the Elkhart area and showing her appreciation for what the industry meant to her district.
To see a map of the route and read the entire story from Jordan Smith in the South Bend Tribune, click here.