RV News
Report: CPI Moderates in October, Still Elevated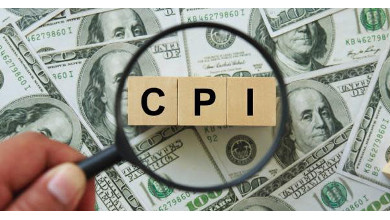 U.S. inflation eased slightly last month as the Federal Reserve raised interest rates to get a grip on prices that have surged at a historic pace.
The Consumer Price Index (CPI) in October reflected a 7.7% increase over last year and 0.4% increase over the prior month, the Bureau of Labor Statistics said Thursday. Economists had expected prices rose at an annual 7.9% clip and 0.5% month-over-month, per Bloomberg consensus estimates.
On a "core" basis, which strips out the volatile food and energy components of the report, prices rose 6.3% year-over-year and 0.3% over October. Expectations called for a 6.5% annual increase and 0.5% monthly increase in the core CPI reading. Core CPI's decline was meaningful after the measure hit its highest level since 1982 in September.
The Federal Reserve keeps a closer eye on "core" inflation, which offers policymakers a more focused look at inputs like housing. Headline CPI, in contrast, has moved largely in conjunction with erratic energy prices this year.
While October's figures showed inflationary pressures remained elevated, some signs of cooling prices were present in the release. The indexes for used cars and trucks, medical care, apparel, and airline fares all declined over the month. Meanwhile, shelter – which comprises nearly one-third of the basket for consumer price inflation – contributed to over half of the monthly all-items increase. Prices on gasoline and food also continued to rise.
"If this constitutes improvement, we've set a very low bar," Bankrate Chief Financial Analyst Greg McBride said in a note. "The pervasiveness of price increases remains problematic."
"The areas posting declines are for the most part either irregular or more discretionary in nature – airfare, used cars and apparel," McBride added. "Any meaningful relief for household budgets is still somewhere over the horizon."
Click here to see the full report from Alexandra Semenova at Yahoo Finance.