News
Report: Low Inventory of Boats in October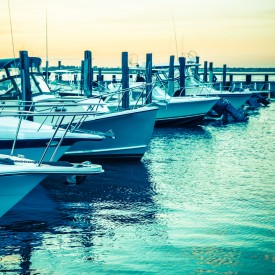 Marine dealers have continually sought new boats to sell, but 88 percent say they were still at record low levels of inventory in October, according to a new poll that surveyed 72 retailers' conditions. That's the latest finding from trade magazine Soundings Trade Only Today.
"At this point, if we had it, we could sell it to someone." wrote one dealer in the Pulse Report, a monthly survey conducted by Baird Research in conjunction with the Marine Retailers Association of the Americas and Soundings Trade Only. "The lack of product is not working."
The lack of new products was listed as the No. 1 challenge dealers had in October, outside of snow and uncertainty related to the election, which historically dampens new boat sales, the publication said. A reported 69 percent said they saw that as the largest challenge ahead for 2021.
Read the full report here at Trade Only Today.