News
Report: More Jobs Added in April than Expected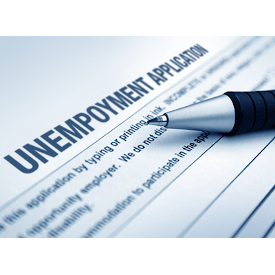 U.S. job growth remained robust in April as the unemployment rate held near its pre-virus low, further underscoring the still-tight domestic labor market.
The Labor Department released its monthly jobs report for April Friday morning and here are the main metrics compared with consensus data compiled by Bloomberg:
Non-farm payrolls: plus 428,000 versus plus 380,000 expected, and a revised plus 428,000 in March
Unemployment rate: 3.6 percent versus 3.5 percent expected, 3.6 percent in March
Average hourly earnings, month-over-month: 0.3 percent vs. 0.4 percent expected, and a revised 0.4 percent in March
Average hourly earnings, year-over-year: 5.5 percent vs. 55 expected, 5.6 percent in March
The U.S. economy has brought back payrolls each month so far in 2022, and April's payrolls gains still represented growth well-above pre-pandemic trends. Throughout 2019, payroll growth had averaged about 164,000 per month. And though payroll gains were also slightly downwardly revised for February and March, these increases were still solid on a historical basis. In February, employment grew by 714,000, versus the 750,000 previously reported, while March employment was upwardly revised by 3,000 to reach 428,000.
Click here to read the full story from Emily McCormick at Yahoo Finance.