RV News
Results Are Available for 2022 Survey of Lenders' Experiences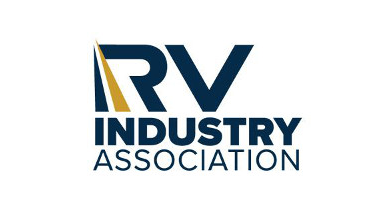 The Survey of Lenders' Experiences details the results of the RV Industry Association's nationwide survey of financial institutions concerning their RV lending portfolios. Together these lenders constitute approximately 80% of RV lending activity in the United States. The report provides an in-depth look at key data from both the wholesale and retail indirect RV lending markets and illustrates why RV loans continue to be an attractive product for financial institutions to include in their portfolios.
The 2022 survey found that the dollar volume of RV wholesale loans was $21 billion in 2022. Meanwhile, there were over 200,000 retail indirect loans to consumers by reporting institutions in 2022, totaling more than $9 billion in dollars funded. The average down payment on retail indirect loans for RV purchases was just under 18%. The average amount financed was $60,102 for new RV purchases and $60,305 for used RV purchases.
Despite a softening of the market against record highs in shipments and sales in 2021, the RV industry shipped over 493,000 wholesale units in 2022, the third-best year on record, with a retail value of over $27 billion. This represented a solid result for the industry in a year that saw the RV market facing rising inflation, economic uncertainty, high interest rates, geopolitical unrest and ongoing supply chain issues.
The RV industry's long-term prospects remain promising as millions of Americans have realized the effect the outdoors has in creating positive impacts on their individual health and on the collective health of those around them. Interest in the outdoors and RVing has exploded over the last few years, and the RV industry has stepped up to meet this growing interest with products to fit every American's lifestyle and budget. In fact, the typical RVer has gone through its own massive shift, with the median age of new, first-time buyers purchasing in the last three years dropping to 32 years old.
The 2022 Survey of Lenders' Experiences data shows that RV financing continues to be a profitable market for banks. In documenting the stability and potential profitability of RV loans, this survey is a helpful tool for RV industry members to use in educating banks by logging in at rvia.org. Copies are available for sale to non-members here.