News
REV Group Experiences Modest Q2 Growth
This article is from our older website archives. Some content may not be formatted or attributed properly. Please
Contact Us
if you feel it needs to be corrected. Thank you.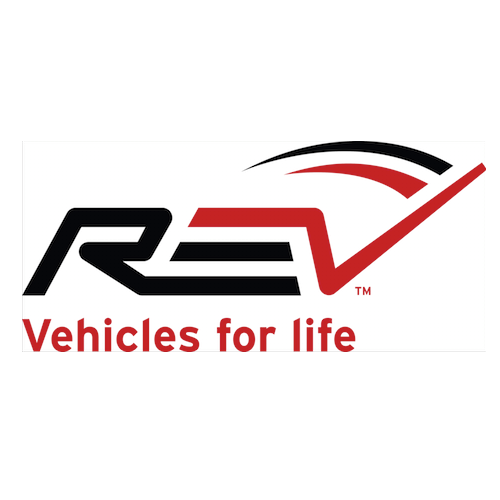 REV Group has reported its second quarter results for the three months ended April 30, showing consolidated net sales of $615 million, an increase of 1 percent compared to $608.9 million over the period last year. The increase in consolidated net sales was driven by continued sales growth in both the commercial and recreation segments, which was partially offset by lower net sales in the Fire & Emergency (F&E) segment.
"The actions we took over the last several quarters to improve our focus on organic growth and profitability are contributing to better results in most of our businesses," said Tim Sullivan, CEO REV Group. "We continued to experience order growth across most of our product categories, which resulted in continued strong backlog levels in both our F&E and commercial segments and positions us well for the remainder of the year. We believe the material and chassis supply disruptions experienced in fiscal year 2018 and through the beginning of the most recent quarter are now behind us. Lead times have improved, with some returning to historical levels, which has allowed our supply chain to stabilize. In addition, our continued focus on improving working capital efficiency and debt reduction resulted in improved, year-to-date cash used in operating activities and free cash flow was significantly better than the prior year. We remain on track to meet our full fiscal year 2019 objectives."
The company's second quarter 2019 net income was $5.6 million, compared to net income of $7.4 million in the second quarter 2018. The decline in net income was primarily due to higher interest expense. Adjusted net income for the second quarter 2019 was $15.2 million, compared to adjusted net income of $15.5 million in the second quarter 2018.
Recreation segment net sales were $199.7 million for the second quarter 2019, an increase of $0.9 million, or 0.5 percent, compared to $198.8 million for the second quarter 2018. The increase in net sales was primarily due to increases in sales across the majority of the company's RV brand lineup, partially offset by a decrease in sales of Class A motorhomes. Recreation segment backlog at the end of the second quarter 2019 was $169.0 million, which was down 41.9 percent from $290.7 million at the end of fiscal year 2018 and was down 25 percent sequentially compared to the first quarter of 2019. The decrease in recreation backlog was primarily reflective of the softer Class A RV market.
Second quarter 2019 Recreation segment adjusted EBITDA increased 36.2 percent to $17.3 million, compared to $12.7 million for the second quarter 2018. The expansion in profitability was attributable to higher volumes and improved profitability in the Class B and Super C product categories as well as improved profitability in the Company's towables product line.
"While the broader RV market continues to show softening, particularly at the wholesale level, demand for our Class B, Super C, and towable brands remains in-line with the outlook we provided earlier in the year," Sullivan. "Our view of end market demand and macro conditions remain generally favorable to our business. We are committed to restoring operating efficiency across our business and believe we will see continued improvement of results in the second half of the year. We believe our current challenges relate to efficiently increasing our capacity to address the strong demand in fire and to navigate the soft RV end market. Also, the new tariff announcements are generally outside of our business, but given our experience over the last 12 months we have been staying ahead of possible raw material price increases and believe we are well positioned to manage the potential impact."