News
REV Group Makes Leadership Changes
This article is from our older website archives. Some content may not be formatted or attributed properly. Please
Contact Us
if you feel it needs to be corrected. Thank you.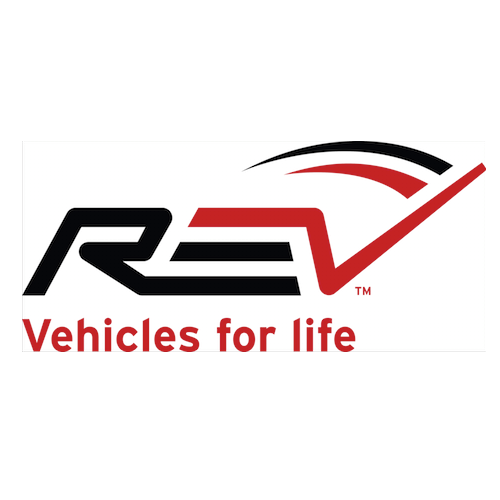 REV Recreation Group, formerly Allied Specialty Vehicle, made a series of changes last week, hoping to reposition its luxury brands for the 2016 year.
The changes include the exit of Mike Snell as president of Monaco Coach and Holiday Rambler lines. Matt Buckman was promoted to the position of vice president of sales for the lines, according to REV Group Marketing Director Don Gephart.
"We've made some strategic changes to our sales team," he said.
Gephart declined to give more details about the changes, but said the moves affected fewer than 10 non-executive positions in the company.
This story will be updated as more details are made available.
UPDATE: REV Recreation Group released the following news release about the changes:
"In a move to further realign REV Recreation Group's luxury motor coach brands, the division, formerly Allied Specialty Vehicles, is announcing a series of leadership changes to build on the company's strategic vision for 2016 and beyond.
"REV Recreation Group President Jim Jacobs announced that Matt Buckman has been promoted to Vice President of Sales for the Monaco Coach and Holiday Rambler brands. Buckman's new role mirrors that of Lenny Razo, Vice President of Sales for American Coach and Fleetwood RV, who was promoted in August of 2015. Both VP roles will help the REV Recreation sales team become more strategically aligned to serve REV's robust dealer network.
"Jacobs believes Buckman's experience and skill sets make him a good fit for this important role. Buckman, who has notched nearly 20 years in the RV industry, joined the REV sales division in April of 2015 and successfully built relationships with customers and dealers.
"We are building teams centered around our strategic vision for each one of REV's
"RV brands," Jacobs said. "The vast majority of our teams will be made up of existing personnel, but if we need to bring in new talent to round out this group and to maximize each teams' effectiveness, we won't shy away from the transitions that will steer us toward exponential growth."
"Jacobs said recent transitions were made to position the right leaders in the right roles.
"We're realigning our division … building on our strengths and evaluating our weaknesses. The best companies do this so that they can be in the game for the long haul," Jacobs said. "And our division certainly plans to be around for a very long time."
"As a further part of this visionary strategy, Jamie Buckmeier, who recently joined the REV Recreation Group as a Director of Manufacturing, has been promoted to Director of Product Development and Engineering. Buckmeier brings 20-plus years of RV expertise, along with a wealth of knowledge in engineering, operations and product development to the team.
"These leadership changes come on the heels of several other announcements that reflect REV RV's momentum, including the expansion of manufacturing facilities, renovations of the REV RV Service Center in Decatur, and the purchase of a REV Technical Center in Alvarado, Texas. The company has also recently purchased property in the southwest United States with plans to open an additional REV Service Center in late 2016.
"Change can be a good thing when it's strategic and deliberate," Jacobs says. "The Holiday Rambler and Monaco Coach brands in particular are experiencing a bit of a renaissance with record back logs, and we've been working hard to position all four of our brands in their respective market segments to maximize potential. Each one — American Coach, Monaco Coach, Fleetwood RV and Holiday Rambler — has a unique story to tell. Our goal is to make each brand undeniably distinct and uniquely positioned in the market."