News
REV Group Reports Q2 Loss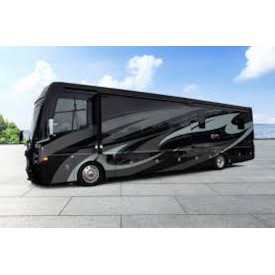 Milwaukee-based REV Group says its income fell during the second quarter, due in part to the disruptions caused by COVID-19.
The company reported net sales during the quarter of $547 million, compared with $615 million during the second quarter of 2019.
It had a net loss off $7.6 million, compared with net income of $5.6 million during the year-ago quarter.
The company says the decrease in net sales was primarily the result of lower recreation and commercial segment net sales, partially offset by an increase in net sales in the Fire & Emergency ("F&E") segment.
"Our fiscal quarter results reflect operational challenges, including production suspensions and slowdowns caused by COVID-19. However, the pandemic impacts are not unique to us and our execution did not meet our expectations," REV Group Inc. President and CEO Rod Rushing said. "We will increase our sense of urgency and improve accountability to drive better performance in this organization. Our immediate priorities are to take action to build positive operating momentum within our businesses. We have established near-term actions and enabled operational excellence capabilities to address performance and complexity, while looking at our operating model and structure to take better advantage of our scale.
"The potential within this business is significant, and I am encouraged and excited about the opportunity to lead this team with these iconic brands."
F&E segment net sales were $289.3 million, accounting for more than half of the company's overall sales. That was a 17 percent increase over the same period last year, driving primarily by the acquisition of Spartan Emergency Response during the quarter.
Net sales in the company's recreation segment were $114 million in the second quarter, a decrease of $85.7 million, or 43 percent, from $199.7 million in the second quarter 2019.
REV Group says the decrease in that segment was primarily due to a previously disclosed shutdown of normal production activities related to COVID-19 at all recreation businesses within the quarter.
Commercial segment net sales were $143.2 million in the second quarter 2020, a decrease of 16 percent, primarily due to lower sales of school buses, shuttle buses and other vehicles in its specialty division.