News
REV Recreation Group Touts Most Successful Florida RV SuperShow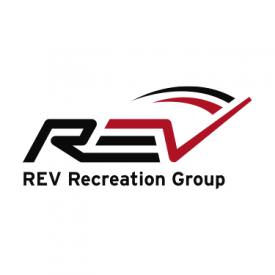 REV Recreation Group said it had its most successful Florida RV SuperShow ever.
At the 22nd annual show, customers could order and purchase new Class A, Class B, Super C and towable units from the American Coach, Fleetwood, Holiday Rambler, Renegade, Midwest Automotive Designs and Lance brands. REV Recreation Group dealers showcased more than 70 models on nearly 80,000 square feet of display space at the Florida State Fairgrounds in Tampa.
"In recent years, the Florida RV SuperShow has served as a great kick off to the new calendar year," said Mike Lanciotti, president of REV Recreation Group. "We are delighted with the show results and are thankful to our loyal customers who upgraded to a new RV within our family of brands. We also welcome all of our first-time buyers and hope they will become long-time customers."
The company said that its Renegade brand sold more units that past shows; Lance Camper brought a smaller display then normal but still sold more than any of the past eight years at the show; the Fleetwood, Holiday Rambler and American Coach brands sold more than 100 units combined, a new record for the Tampa show; and Midwest Automotive Designs reported nearly selling out of its inventory of Class B 2022 models.