RV News
Reyco Granning Names New VP of Sales and Marketing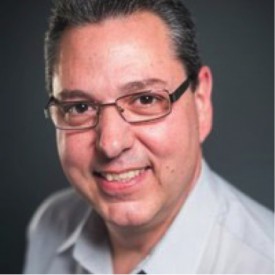 Reyco Granning recently appointed Arnold Dunai to VP of sales and marketing. In his new role, starting March 5, Dunai will have the key responsibility to drive Reyco Granning's sales growth.
"Arnie's extensive background and ability to achieve results is an asset to Reyco Granning as we continue to strengthen our organization as a customized suspension system solution provider for the industry," said President John Stuart. "We welcome him to Reyco Granning."
His primary emphasis will be on continuing ongoing strategic sales and marketing programs. In addition, he will work closely with the company's leadership to identify market and product portfolio opportunities, while implementing customer-related programs.
Dunai has 35 years in the commercial vehicle industry, having begun his career in 1983 at Volvo GM Heavy Truck in Greensboro, N.C. In addition to extensive sales and marketing experience, Dunai has also held positions within operations, engineering, and aftermarket throughout his career.
Dunai was most recently VP of sales and marketing at Grand Rock Exhaust, where he had Global responsibility for all sales and marketing activities. Before that, he was senior product marketing manager at Transtar International. Prior to that, he was global director of sales and marketing export at Remy International, and held several positions over his nearly 10 years at Eaton, including director national sales and marketing for Harrop Engineering in Melbourne, Australia.
"We are committed to continuously improving our organization as we work daily to fulfill our mission to be a trusted, indispensable partner for suspension solutions," said Stuart.