RV News
Riverstone by Forest River Selects TravlFi for Internet Connectivity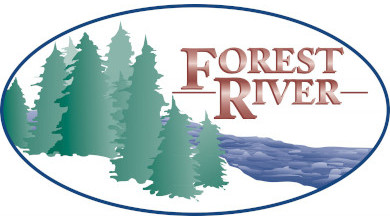 Pace International announced today that it is partnering with Riverstone by Forest River to deliver TravlFi internet connectivity as a standard feature on the company's luxury fifth wheel RV units. The JourneyXTR 4G/LTE Router and Wi-Fi Extender from TravlFiTM, a Pace-owned brand, provides connectivity with a built-in multi-carrier 4G/LTE hotspot and pay-as-you-go data plans, as well as public and private Wi-Fi network access, via a single device.
"We are proud to work with Riverstone to outfit their newest luxury 5th wheel RVs with a TravlFi solution" said Sam Schell, senior vice president of business development, Pace International. "High speed internet access is a service that everyone has really come to depend on."
Pace said the JourneyXTR, coming out early this year, will provides multi-carrier high-speed internet service, automatically identifying and connecting to the strongest available signal from the nation's top cellular data providers in a given area, while allowing customers to only pay a single bill for data through TravlFi. The benefit to Riverstone customers is that they will have the best possible LTE internet service wherever their travels take them. The technology built into TravlFi products constantly monitor internet connectivity and seamlessly switch to the best service in the area, without the customer needing to do anything.
"We are excited to partner with TravlFi to deliver the best multi-carrier internet connectivity solution to our customers, with a JourneyXTR 4G/LTE Router and Wi-Fi Extender in every luxury 5th wheel RV," said Nick Simeri, sales manager, Riverstone. "Wherever your journey takes you, Riverstone by Forest River owners will now be better connected to home, friends and family, and top-rate entertainment options."