News
RV Boom Forcing Competition for Labor in Elkhart Co.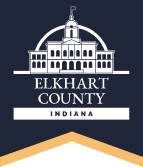 The record-setting growth of the RV industry is leading to an unprecedented construction boom as manufacturers and suppliers work to keep up with demand.
According to the RV Industry Association, RV shipments to dealers in May reached 49,241 units, the best May on record and the seventh consecutive month that the industry has set a production record.
And even with those high production numbers, dealers are still having a hard time keeping inventory on their lots, as towable and motorized campers are often sold even before they reach sales lots.
That demand for RVs has resulted in a flurry of construction activity throughout the Elkhart County area as manufacturers and suppliers aim to boost capacity with more space – but space that is designed to maximize production efficiency and might include elements of automation.
Many RV companies have boosted starting hourly pay to $20 and above and are offering comprehensive benefit packages and amenities to win and retain employees. … Businesses that can't pay those wages and benefits are generally those struggling to find employees.
Click here to read the full story from Ed Semmler in the South Bend Tribune.