RV News
RV Industry Leaders Gather in Nation's Capital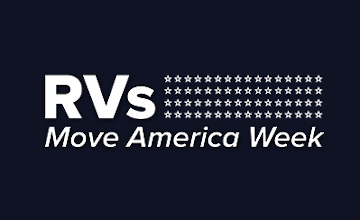 RVs Move America Week commenced Sunday at the Mayflower Autograph Hotel in Washington, D.C. It marks the first time since 2019 the RV Industry Association (RVIA) has hosted the event, due to the COVID-19 pandemic. During RVs Move America Week, industry leaders from across the country gather for committee meetings and meet with Congress to lobby representatives for issues important to the RV industry.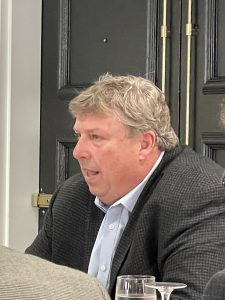 RVIA President Craig Kirby enthusiastically shared that the best part of this year's event is being back together with everyone in person.
"Committees can meet together and talk about issues that then get sent to the attention of the board," Kirby said. "We are excited to release the new economic impact data."
Kirby also said he is looking forward to advocacy day on Wednesday when leaders will go to the Capitol to meet with Congress members face to face.
The RV Women's Alliance (RVWA) held their board meeting Sunday afternoon. The meeting covered several initiatives including their first-ever Education Symposium in Chicago, Oct. 10-12. Held in partnership with educators from Purdue University, the 150-ticket event sold out in six weeks. To meet demand, the alliance has added 50 more tickets, which are still available.
Another topic covered was the RV Technical Institute's first-ever all-female class during the first week of August. Sixty-five women applied for 12 initial positions. Surprisingly, 85% of the entries came from outside the industry. Susan Carpenter, president of RVWA, credited this surge to people sharing the announcement of the class on social media.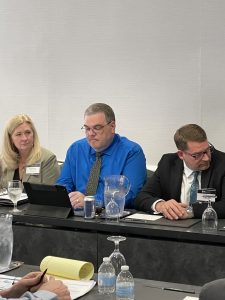 The Canadian coalition met with Eleonore Hamm, president of RVDA of Canada, and Shane Devenish, president of the Canadian Recreation Vehicle Association, discussing topics affecting campgrounds, dealers, transport and the industry.
Hamm noted that their advocacy day with the Canadian Parliament, which occurred early this year, was the first since 2019 and RVDA of Canada was one of the first groups to be able to meet with Parliament post-COVID. Issues brought to attention on advocacy day included a lack of skilled workers, insufficient infrastructure and border/supply chain issues.
Sunday concluded with one of the RVIA's newest initiatives, the Emerging Leaders Coalition, which held a reception in the evening. Those industry members looking to learn more should contact RVIA staff member Samantha Rocci.