RV News
RV Learning Center Launches 'Fixed Operations Today' Web Portal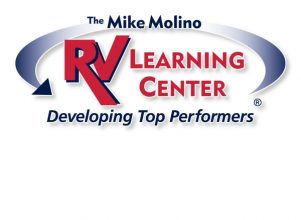 The Mike Molino RV Learning Center has launched "RV Fixed Operations Today" – a rebranding of the RV Technician Today web portal. RV Fixed Operations Today is designed to be a one-stop resource for service managers, service writers/advisors, parts managers, parts specialists, and warranty administrators as the RV Learning Center focuses its efforts on fixed operations due to the transfer of technician training and certification to the RV Technical Institute (RVTI).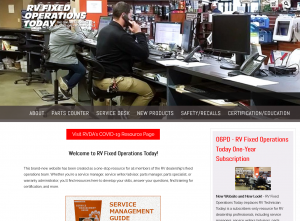 In this all-new web portal, subscribers will find articles and resources to inform and educate them on all things related to working in the fixed operations side of the business. The site also has links to access the RV Learning Center's new RV Service Writer/Advisor Online Course.
Current RV Technician Today subscribers will maintain access to information on product recalls, new products, and hot topics in RV repairs. In addition, subscribers to RV Fixed Operations Today will receive information on selling parts and service, managing the fixed operations department, and COVID-19 employee and customer effective safety practices.
"RV Fixed Operations Today is a great resource to help frontline RV dealership employees and their managers access the information they need to provide a quality experience to customers," said RVDA President Phil Ingrassia.
To subscribe, or for more information on RV Fixed Operations Today, visit the new website here.