News
RV Manufacturers: '40 Under 40' Nominations Due September 17th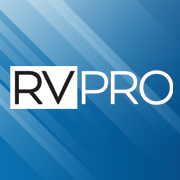 RV PRO is now accepting nominations for this year's "40 Under 40" class. RV PRO will accept nominations from all segments of the industry including dealerships (technicians, parts and service, retail sales, business office), RV manufacturers, suppliers, distributors, rep. groups, business services and more.
The deadline for nominations is Sept. 17. Recipients will be notified by Sept. 24. To submit, please use the following weblink: http://rvpro.link/avqt6
"We are excited to again recognize young professionals from across the industry in this year's 40 Under 40," said Chris Cieto, publisher of RV PRO.
Recognition of 40 Under 40 recipients will occur in November and will be celebrated in the December issue of RV PRO magazine.