RV News
RV PRO Celebrates 40 Under 40 Class of 2022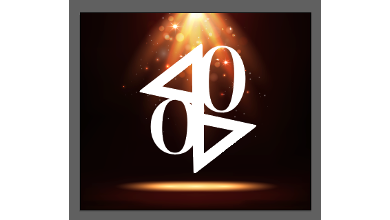 Each year, RV PRO spotlights 40 professionals across the RV industry who represent up-and-coming leadership under 40 years old. Honorees are chosen based on years in the industry, contributions to their workplace and involvement in their community.
RV PRO will honor this year's 40 Under 40 class on Tuesday, Nov. 8, at the RVDA Convention/Expo in Las Vegas, with 30 of the winners attending in-person.
Honorees come from all segments of the RV industry: dealers, OEMs, suppliers, associations and more.
"We had an amazing group of people nominated by their peers or managers this year, so it was difficult to narrow the list down to these 40 honorees," said RV PRO Executive Editor Jennifer King. "We are excited to feature this group as our 40 Under 40 Class of 2022 in our December issue, and to celebrate with most of them next week at the RVDA Convention/Expo. They truly are the rising stars of the industry."
The Class of 2022:
Alex Renard – Four Seasons
Alexis Skaggs – Skaggs RV Outlet LLC
Andrew Hodgson – Timbren Industries
Andrew Mock – Lippert
Caitlyn Rupnow – United States Warranty Corporation
Christopher Liseo – National Indoor RV Centers
Christy Paul – Micro-Air LLC  — The EasyTouch RV and EasyStart People
Cole Phillips – Winnebago Industries
Darlene Borkholder – Newmar Corporation
Donna Schmucker – GEN-Y Group
Dustin Bretz – BRETZ RV
Gertjan Meijer – VB Airsuspension North America
Ian Isley – Affinity RV
Jackie Titus – International RV
Jacob Simmons – Pace International
Jason Seeler – Diamond Shield
Jennifer Johnson – WILDWOOD RV VILLAGE
Jennifer Solomon – GE Appliances, a Haier company
Jesse Valdez – Mericle RV
Joe Haugen – Haugen RV Group
Joe Lazzarino – EXPLORE USA
Jonathan Ellis – Truma
Juan Tejeda – PPL Motor Homes
Keshia Harris – Youngbloods RV & Outdoor
Kyle Correa-Brady – RV Industry Association Inc.
Lavoris Brown – Motility Software Solutions
Leland Bontrager – Firefly Integrations
Marc Disher – Cleer Vision
Megan Neighbors – Campers Inn RV
Merle Schmucker – Sunset Park RV
Mike Ellingson – Coach-Net
Natalie Martin – Grand Design RV
Natalie Naquin – EAST TO WEST
Nic Martin – Jayco & Entegra Coach
Nick Beckett – B&B RV, Inc
Ronnie Merchant – Blue Ox / Hesse Enterprises
Sarah Neely – RVIA/Go Rving
Scott McNamara – Giant Recreation World
Tiana Walter – Forest River
Timothy Morgan – Storyteller Overland
Sponsors of the event and the 40 Under 40 awards are: Coach-Net; GE, a Haier Corporation; Rollick; United States Warranty Corporation; and Winnebago Industries.
"We are very grateful to the sponsors of this event for helping us acknowledge these young professionals," said RV PRO Associate Publisher Chris Cieto. "Their support shows how valuable they think the young talent is to the future of this industry, and we're thrilled that they came onboard to help RV PRO celebrate that."
Stay tuned to rv-pro.com for the individual profiles of this year's 40 Under 40 class coming in December.