News
RV PRO Seeks Submissions for Best New Aftermarket Products of 2021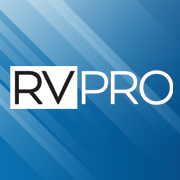 This coming March, RV PRO will take a closer look at some of the best new aftermarket products that came to market in 2021.
With distributor shows moving to virtual formats, it's become crucial for manufacturers to let the industry know about new products, and this handpicked selection covers multiple categories.
"We had to change things up a bit this year," said RV PRO publisher Chris Cieto. "Normally, seeking out new products is something we do at the fall and January distributor shows. Well, like everything this year, COVID has caused us to take a different approach whereby, for this project, we are seeking submissions from suppliers for the very best new aftermarket products that will be on dealer shelves come springtime."
"The Best New Aftermarket Products of 2021 will appear prominently in our March issue, representing a wonderful way for aftermarket suppliers to get the word out about their new products at the start of the spring selling season," said Bradley Worrell, editor of RV PRO. "The RV PRO edit team can't wait to start reviewing selections for this special section."
To submit a product, fill out this form and email it to [email protected]. Please remember to include a photo.